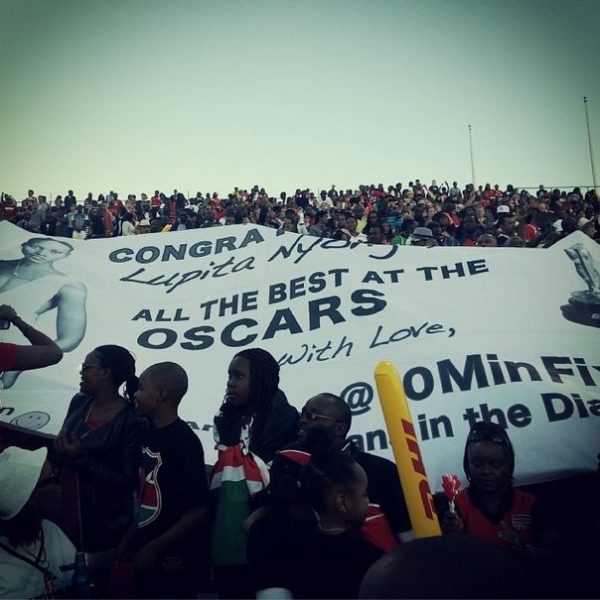 Everyone is rooting for Lupita Nyong'o, especially Kenyans.
At the 2014 US Rugby 7's in Las Vegas, Kenyans at the game gave a huge shout out to the 12 Years a Slave actress.
A banner stating "Congratulations Lupita Nyong'o All the Best at the Oscars" was moved around the stadium by spectators.
Lupita is nominated in the Best Supporting Actress category alongside Julia Roberts and Jennifer Lawrence. The awards ceremony is slated for Sunday 2nd March 2014.
Lupita who shared the image via Instagram captioned it with "I gasped when I saw this. Thank you, Kenyans at Rugby 7s Las Vegas for this GIGANTIC display of your support."
If you recall, the Enugu State Government recently gave Chiwetel Ejiofor a shout out after his BAFTA Win. Click here to see.