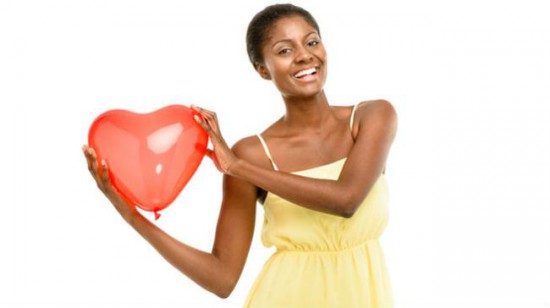 "You is fine.You is smart. You is important."
These were words a maid spoke to a child in one of my favorite movies, The Help. These words are true of all of us.
Valentine's Day is here, and for some of us, it is a time to rekindle our love life. Unfortunately for some of us who really wish otherwise, it would be a reminder that we are single. Irrespective of what your situation is – taken, searching, not interested or angry (because you're gay and being gay is now a crime in Nigeria) – this is the best time to talk about love and matters of the heart.
One of our most popular Nigerian sayings is 'love your neighbor as yourself'. This means that you can only love others if you love yourself but I'm gonna take this further by saying you can only receive love if you love yourself.
I've been having childhood nostalgia for the past couple of weeks (call it teen crises or whatever). I've been having this euphoric idea that my childhood was perfect with no worries at all, even the floggings received from my mum now feel like an act of love. I've spent the past month studying children and I realized how difficult it is to hate a child and it's not just the cute ones. Even the ones with filth on them smile at you so nicely and the next thing you respond because the child is oblivious to his filth or torn clothes, he or she just smiles and you love them for who they are.
Love (and I don't mean just romantic love), respect, friendship and consideration, seems unattainable to even the most attractive and successful people because some of them just can't see the beauty in themselves. Their heart is not in the right state to receive love. They've been hurt so many times they've learnt to distrust others and most painfully, themselves because somewhere deep down, they are convinced that something has to be wrong with them for these things to have happened to them.
So for those of us who fit this bill, rather than say a simple thank you when someone compliments us, we start wondering what they want from us or even call attention to our faults and unconsciously attract those who are negative and would put us down cos this is how we see ourselves.
I remember a story my father told me about a man who gave his son a puzzle of the world to play with hopes that it would keep the boy out of his hair. The boy was done in a couple of minutes. The man couldn't hide his amazement and asked his son how he solved the puzzle. The boy responded by telling his dad that he turned the puzzle, which had the image of a man at the back. Then he decided that if he could get the image of the man right, he would solve the puzzle. In his own words, he felt that 'When a man is right, his world would be right'. This story, though common, is true. When your heart is right, you'll be right and your world would be right.
We need to know that regardless of what happens this Valentine, Candle lit dinners, love notes, an engagement ring, cutting cake with the family or prayers at the church vigil, take out time to say to yourself:
"I am fine, I am smart, I am important."
This is my gift to you becasuse I know it's true. That ugly voice in your head telling you otherwise is the real Crinkum Crankum.
Photo Credit: ericrobersonmusic.com
_______________________________________________________________________________________________
Peculiar Okafor is a marketing communications executive and loves to write. Visit her blog www.designersuitcases.blogspot.com to read her stories.