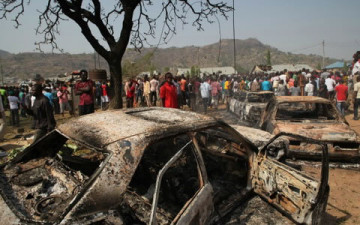 Boko Haram strikes again.
On Saturday night, suspected members of terrorist group, Boko Haram, bombed a market in Nguro-Soye, near Bama in Borno State, killing 29 people.
The Bama region has suffered deadly attacks from Boko Haram in the past. In December 2013, the insurgents attacked the 202 Army Battalion Barracks situated in the town. In February this year, they also attacked Bama.
Ever since Boko Haram began its war against the Federal Government, they have killed well over 1,500 people in the North-East zone.
The Punch reported this story first.
Photo credit: www.punchng.com