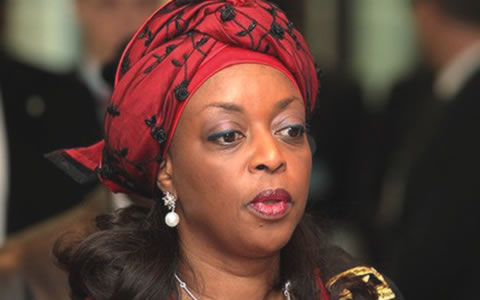 The Federal Government will not probe Nigeria's Petroleum Minister, Diezani Allison-Madueke. Well at least, not yet.
A few days ago, Federal lawmakers were alleging that Allison-Madueke squandered well over N10 billion of public funds to charter and maintain private jets for her personal use (If you missed this story click here). Now, the Presidency is saying that it will not investigate the allegations levelled against her.
Dr. Doyin Okupe, the Senior Special Assistant to the President on Public Affairs, says the Federal Government  will not probe the minister because the House of Representatives is currently investigating the issue, Punch reports. According to him, the right thing to do is to wait for the outcome of the House of Representatives' probe, before taking further steps. 
Many have criticized the Presidency's decision not to probe Allison-Madueke till further notice. Some of these critics include Debo Adesina, President of advocacy organization, Coalition Against Corrupt Leaders. Speaking on the issue, he stated that this decision is tantamount to saying that President Jonathan tolerates corruption.
Photo Credit: www.informationng.com