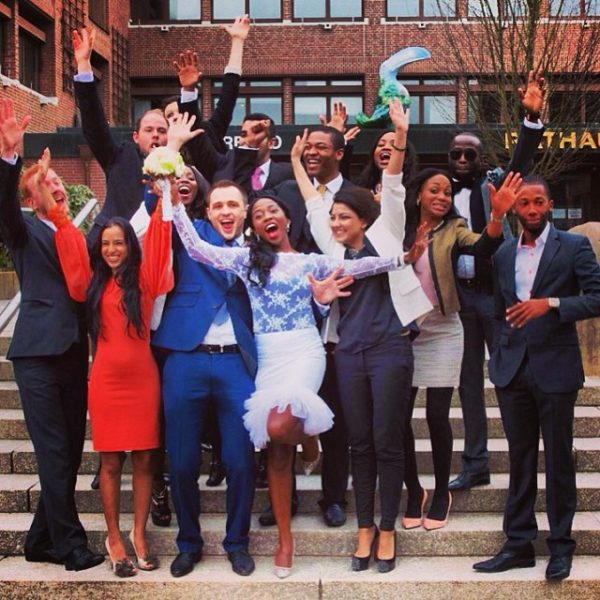 Throw the confetti, jump and shout because Adanna & David are officially Mr & Mrs Steinacker in Germany!
The ÜBER cute couple Adanna and David or 'Udo' as she playfully calls him, wed in Germany – where the groom is from – this past weekend, on the beautiful bride and her twin's birthday! What a special way to ring in the new year in her life.
They wed traditionally in Imo State this December and as they mentioned in their 1st YouTube video, there'll be another wedding to tie the knot.
We can't wait! – till then here are the photos off Instagram. See more posts about them by clicking here!
Happy Married Life guys!
xx,
BN Weddings
***