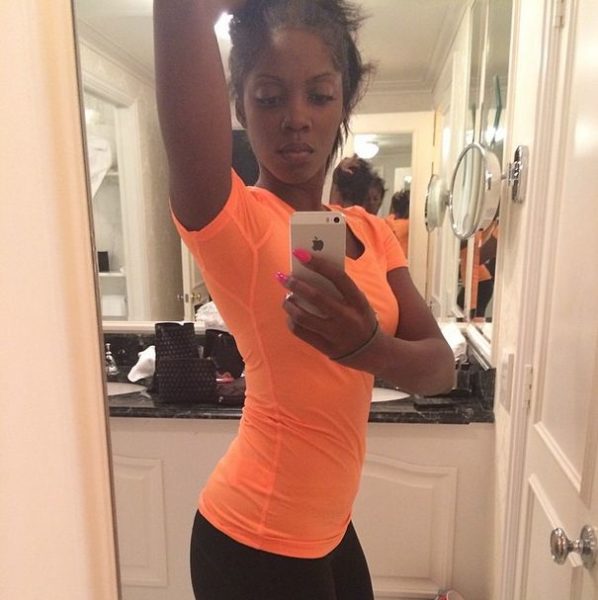 Looking good Tiwa Savage.
Nigerian songstress is showing off her toned bod with a weight loss selfie.
Although Tiwa always looks fit, you can definitely see she has lost a few pounds – her stomach is noticeably flatter. She credits vegetables and working out.
"I was just about to have a burger then I remembered how hard my work out was this morning. Steamed vegetables with fish instead #fitness #weightloss #feelinggood #skinny" she captioned the image on Instagram.
I guess we all have to hit the gym as our stars are sharing their sizzling hot bods. Remember Flavour anyone? (click here to see)