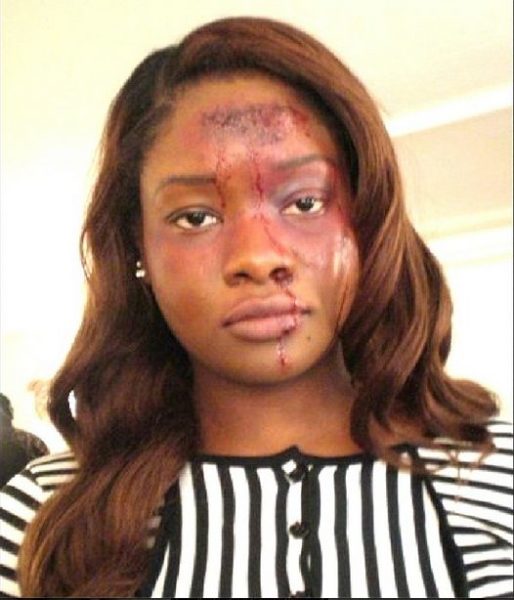 Now this is scary.
Media personality Toolz has apparently been taking classes on special effects make-up. She took to her official Instagram page to share some of her works including one on her face.
Her caramel skin is marred with fake blood dripping from her forehead and nostrils. "My teacher left for a few mins so I went overboard…fake blood, black/red/purple face paint for the bruising etc. I had so much fun doing this!! (I'm sooo trying not to smile in this picture)" she captioned the photo.
Toolz is a woman of many talents.