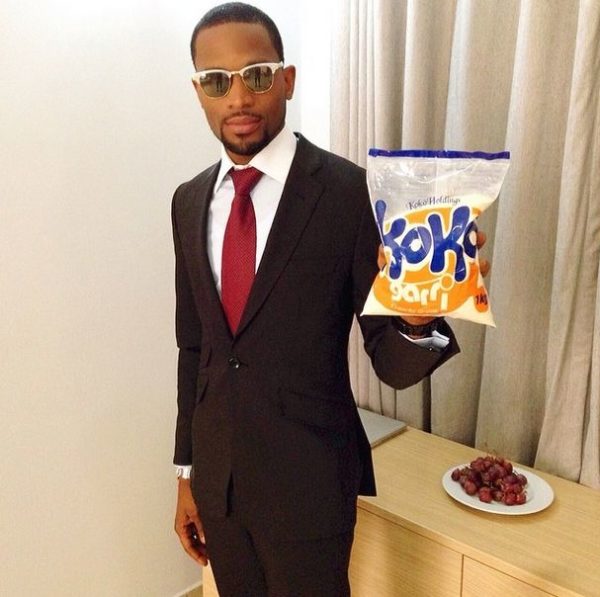 Guess what's coming to a local supermarket near you? It's D'banj's "Koko Garri".
Forget ewa agonyi (mashed beans) and bread, cassava flakes is one of Nigeria's most consumed foods.
The Nigerian music superstar took to his Instagram page to share his new product which is the first from his Koko Holdings company. "Finally here after 5 yrs. I can proudly say #KokoGarri is the first product of Koko Holdings, thanks to God." he captioned the image.
In 2014, D'banj has been pro-agriculture and it is great to see that he is breaking from the box.