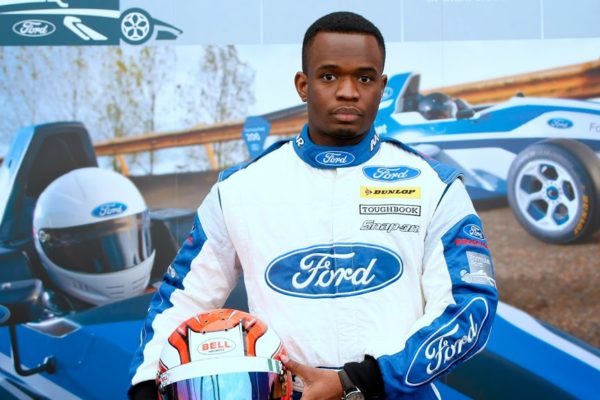 There's something about a man in "race track" uniform. If you haven't heard the name Ovie Iroro yet, then it's our pleasure to introduce him to you!
This 20-year-old UK-based Nigerian is set to leave an indelible mark on the Dunlop MSA Formula Ford Championship of Great Britain. Bella Naijarians, remember you heard it here first!
Iroro, a mechanical engineering student at University College London,  is set to make his driving debut at the championship, which takes place this Easter weekend (April 19th-20th) at Donington Park in the UK.
The Dunlop MSA Formula Ford Championship of Great Britain  is an entry level motor sport category. It gives budding race car drivers their first step into car racing, after they have had experience in the "Karting" beginner-level phase of racing.
Speaking on Iroro's potential, Andy Richardson, one of the drivers from last year's championship said,"We have tested Ovie already and we're looking forward to giving him the benefit of our experience. Formula Ford is the very best place to learn the art of single-seater racing. It will be a steep learning curve for him but he has talent and is starting in the right place."
Ovie Iroro moved to the UK two years ago not only to attend university, but also to fulfil his dreams of becoming a race track star. Looks like he's on his way to achieving this dream.
We wish him all the best!
Photo Credit: www.britishformulaford.co.uk