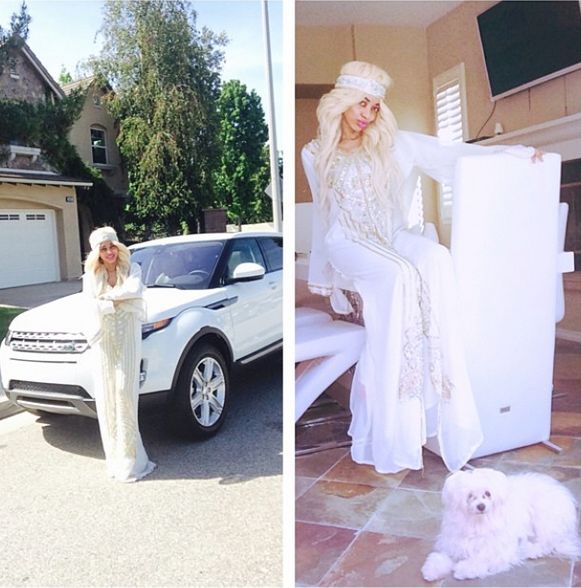 Dencia is cashing in from her Whitenicious sales.
The Cameroonian pop star who has reportedly made thousands from her cream, shared with the world that she was in dire need of a retail therapy and to relieve herself, she bought a 2014 Range Rover Evoque.
"I did some retail Therapy yesterday & she came in 2day #2014RREvoque lol Vs chilling in my kitchen today waiting 4 Her!!#superCharged #PaidCashlikeAQueen hi @divathepinkdog #AllwhiteEreTang @danc3likeh0w surprise lol" she captioned the image.
Apart from the white ride, we can't help but notice her all white Indian-inspired look and cute puppy.