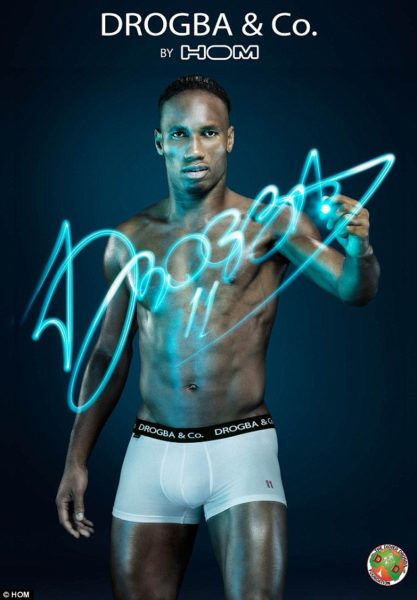 Thursday just got better. Move over David Beckham, Didier Drogba brings more HOTNESS while promoting his underwear line.
The 36-year old Ivorian footballer has launched his own range – Drogba & Co in collaboration with Hom. Just like David Beckham, he also models one of the pieces.
And guess what? It's for charity. Each pair sold goes to the Didier Drogba Foundation.
The former Chelsea star is happy about the new project. "I'm very proud to announce the launch of my underwear brand.The first underwear brand that will be launched to support a foundation,my foundation, The didierdrogbafoudation." he says.
Ladies did you read it all, or you are all drooling? Caught ya!