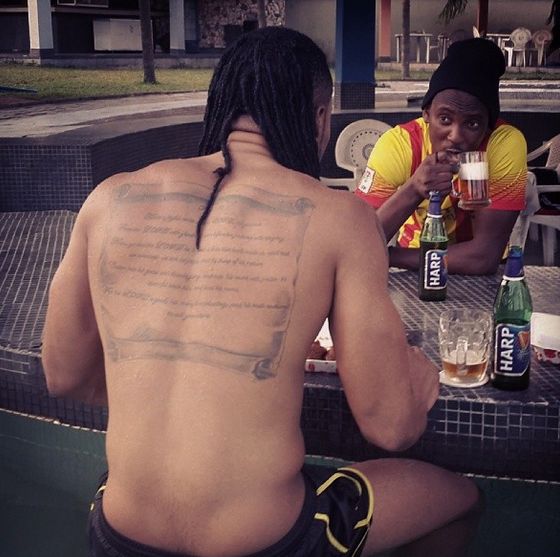 Flavour just loves flaunting his toned bod.
The 30-year old music superstar who recently shared a very revealing bathroom selfie, posted a photo of his tattoo on his back for all to see.
The "Ada Ada" crooner who is seen enjoying lunch and having drinks with a close pal, chooses not to face the cameras but definitely left a lot for us to talk about.
What's your take on the tattoo? Let us know!