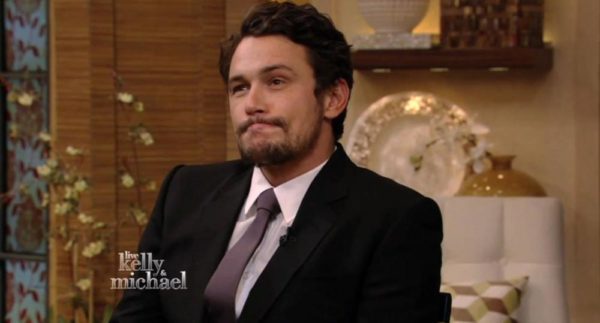 Academy Award nominee James Franco was caught up in a recent scandal with a teen.
A conversation between the actor  and Lucy Clode, a 17 year old Scottish was leaked online. 35-year old James was inviting the young fan to meet up at a hotel. While this situation is deeply embarrassing, it is important to note the age of consent in New York is 17 years old, therefore Franco did not commit a crime.
According to reports, the two first met each other outside the set of his new movie – Mice & Men. James and Lucy later chatted via Instagram.
The teen later posted a video and photos on her IG page as evidence. He later took to Twitter to state "I hope parents keep their teens away from me" after the news went viral.
I'M NOT! I HOPE PARENTS KEEP THEIR TEENS AWAY FROM ME. Thank you http://t.co/I1d4n3yVe0

— James Franco (@JamesFrancoTV) April 2, 2014
Today, he appeared on LIVE with Kelly and Michael show to address the issue. "I'm embarrassed", he said, "I guess I'm just a model of how social media is tricky. You just don't know who is on the other end," the 35-year-old actor, who is currently on Broadway in Of Mice & Men, said on the show. "I used bad judgment and I learned my lesson.
I was feeling awkward — I didn't want to come on the show and just feel awkward. I'm embarrassed." he concluded.
Watch

All people who "set p" on social media, this should be a good lesson..