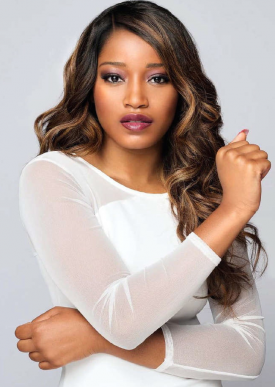 Watch out Wendy Williams! Actress/Singer Keke Palmer is set to make TV history.
Keke, 20, has signed on to host a talk show – "The Keke Palmer Project".
The name of the show is still a working title, but it has been confirmed that it has been picked up for an initial four-week run on BET Networks.
It will premiere in July and will air from Mondays to Fridays.
The "Akeelah And The Bee" star will become the youngest talk show host in TV history.
The show will cover fashion, pop culture, social issues, sex, and will feature celebrity interviews, "on the street: bits and undercover segments.
She will join two-syndicated daily talk shows – The Wendy Williams Show and The Queen Latifah Show.
Congrats girl.
Deadline.com was first to report the story.