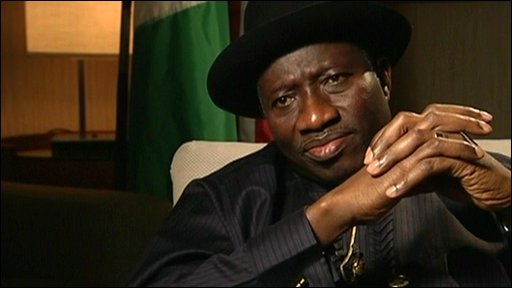 Game of Thrones…err Nigerian Politics!
Governors of the ruling party, Peoples Democratic Party have reportedly given President Goodluck Jonathan three conditions to back his yet to be announced election bid for 2015.
They include;
Allowing outgoing governors choose their successors
Automatic second term tickets for those running first term in office
Automatic senatorial seats for governors aspiring to be in the Senate
Sahara Reporters states that all is not well within the party on how the demands by the governors will be met. And a few governors are threatening protest votes in their states if they are not allowed to have their way.
A source reveals that Adamu Muazu, PDP National Chairman is opposed to automatic tickets and is devising a way of accommodating the requests
A unnamed governor says "All the governors are united in their demands to have a say on who will succeed them and second term tickets for their colleagues who still have the opportunity of another term in office.
They said if the President can enjoy automatic second term ticket, it should spread across the board. The party is thinking that such a development will shut out other good hands in the party.
But most of us do not buy into that argument at all. We believe whatever is sauce for the goose ought to be sauce for the gander."
Just like their slogan, it is evident that PDP is all about power.