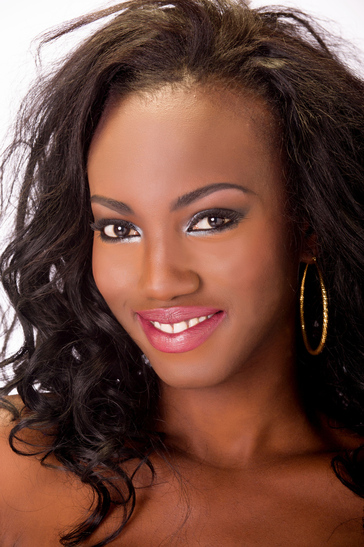 20-year old Hanniel Jamin who won the Miss Universe Ghana title in 2013 at 19, is suing the organizers – Roberta Annan Consulting (RAC) for breach of contract.
Hanniel and RAC presented their cases at a Ghanaian court on Thursday 17th April 2014.
Hanniel was to receive a New York Film Academy scholarship, a GH¢5,000 wardrobe allowance, a management and public relations deal, monthly fees, a year's gym membership and a trip to the world event – which took place in Russia.
Although Hanniel, who is half-Nigerian (her mom), represented her country at the beauty competition, she says she still hasn't received the other packages.
A source in Ghana, tells BN that Hanniel was asked to sign a document under duress that she has received her packages, just before leaving Ghana for Russia. She had no witness or lawyer at the signing and her passport was allegedly seized.
The source also states that the 2012 winner also took the organizers to court on the same issue.