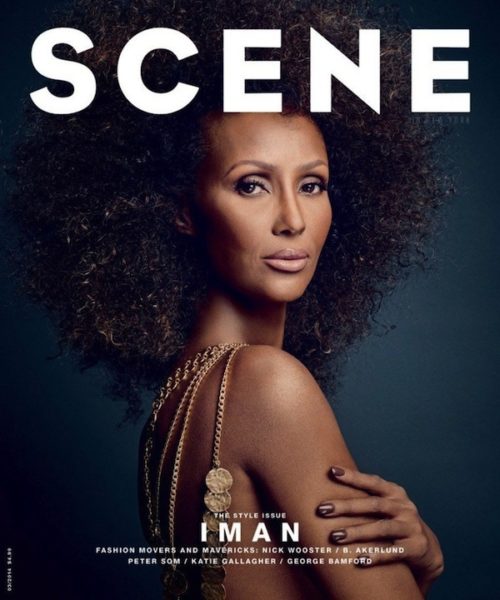 Now that is one gorgeous African woman.
Poised in goddess-like perfection on the cover of SCENE Magazine, Iman Abdulmajid is nothing less than a beautiful & seasoned model that not only knows what works in modelling, but what works in general beauty.
For the magazine, she talks on her modelling career and how it took her years of studying how a fashion shoot works for her to become a pro at modelling.  "I learned on the job," she explains. "I paid attention to details. I looked at old photographs. And I made sure that I had control over my image. I've always believed that images are a model's currency. So I always wanted to have some control and have a say about my images. What I know is that photography and the business of images is a mirror in which we see ourselves—who we are and who we can be. Beauty is a powerful commodity, and its currency is identity."
The editorial is even more amazing. To see more images head over to www.scenemag.com.
Photo Source: www.scenemag.com
Photographer: Douglas Friedman