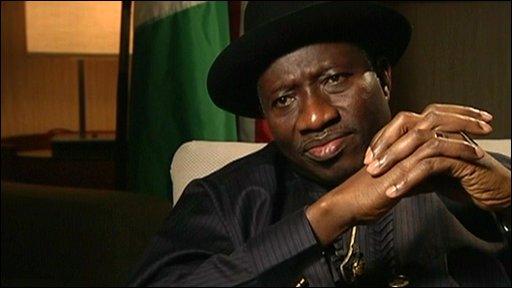 President Goodluck Jonathan has lost all direction, at least that it was what the APC believes.
The All Progressives Congress is reacting to the commander-in-chief's cancellation of his Chibok visit.
Lai Mohammed, the spokesman for the opposition party said he had "lost all direction" and the cancellation was "a good example of his government's policy indecision", reports Vanguard.
If you missed the buzz, President Jonathan cancelled a scheduled visit to the hometown of the 200+ school girls kidnapped by Boko Haram in the Chibok area of Borno state.
Jonathan spokesperson Reuben Abati revealed today that news of his visit was totally false and the President was scheduled to be in Paris, France today Friday 16th May 2014.
"He has clearly abandoned the Nigerian people and Nigerians are conscious of this. Obama went to Afghanistan, so did Bush. I think Jonathan lacks good advisers" Lai Mohammed said to reporters.