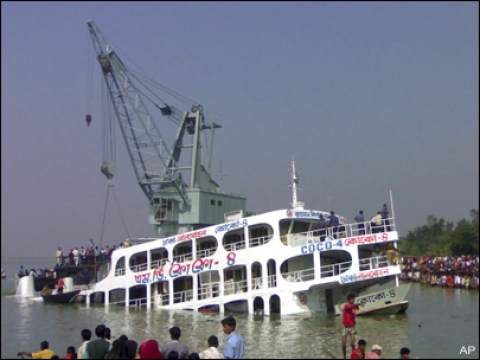 Barely one month after the South Korea ferry accident that claimed scores of lives, another ferry accident has occurred in Bangladesh.
The ferry, which had about 200 passengers on board, capsized on Meghna river during a storm, BBC reports.
So far, at least six bodies have been recovered. However, police authorities fear that the death toll will rise.
Photo Credit: AP/www.bbc.com