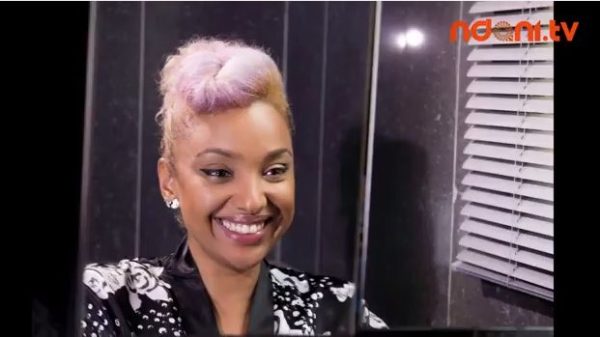 She's fun, she's bubbly, she's a talented makeup artist and she's on Ndani Tv's "Stripped"!
Lola Maja- Okojevoh is a makeup artist, owner of Sacred Beauty and beauty therapist, and on this edition of "Stripped", she shares her beauty mantra of cleanse, tone and moisturize + beauty secrets that can help you have baby soft and smooth skin (just like her's).
Here are some tips you will learn;
– Always apply your cleansing, toning or moisturizing products in a massage motion. This way you get them into your skin better.
– Always heat up your products – they go farther in to the skin when heated.
–  Always double-cleanse. First with wipes and then with a cleanser. Washing alone doesn't always get all the dirt off your face.
Press play to find out more. Enjoy.
Watch!