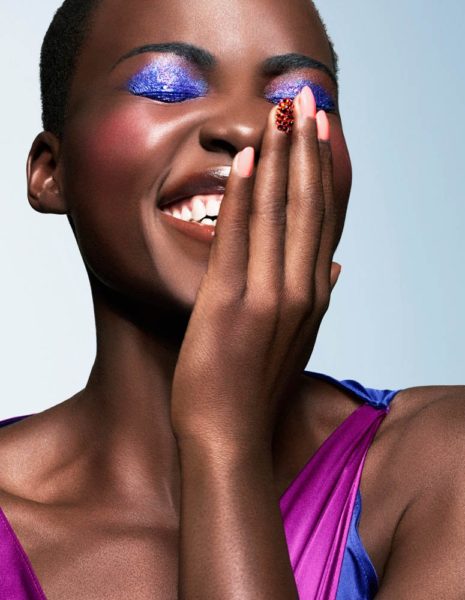 Lupita Nyong'o
Lupita Nyong'o
Lupita Nyong'o!
This name has been splattered across every front page newspaper, magazine, Facebook and Twitter timeline. In case you haven't been paying attention, and you haven't the foggiest who she is, let me tell you. Lupita Nyong'o is a Mexican born, Kenyan actress who recently starred in her first movie, 12 Years a Slave. In that movie she plays a strong willed, hardworking slave called Patsey. So your probably asking right about now, if she is just an actress, why do so many people love her?
Here are some reasons for the Lupita Nyong'o craze:
To a lot of women and young girls out there she is the embodiment of being able to live your dreams. In her winner's speech at the Oscars, she stated so beautifully, that "no matter where you are from, your dreams are valid." To a lot of her fans from the African continent and beyond, she makes us believe it. She went from Drama School in Yale, to getting her first Oscar from her first movie. To top it off, she is also one of the only 7 Black women to ever get an Oscar! Amazing right?
She is not afraid to speak about the colour of her skin and the conversations it has started about people's perceptions of beauty. She has confessed in interviews and in her award's speeches about how growing up as a child she constantly wished that she was a shade lighter because children used to tease her at school. To the Lupita skeptics out there no, this is not just another sob story. Lupita explained that when she noticed dark skinned models in the modelling industry, like Alec Wek, she started to get her inner confidence back seeing women with her complexion so successful. For a lot of women who feel the need to bleach their skin in order to consider themselves beautiful, Lupita's story speaks to them. For a woman who might not have the same insecurity, Lupita's story is still touching, because who doesn't have insecurities that they grapple with?
It is great to see an actress be so open. It is one of the reasons she is so relatable. She seems like a sister you would look up to, a friend you could debate with, a daughter you would be proud of. We also love thus far, how humble she is, and how she is genuinely in awe of everything that has happened to her since her time at Yale.
People love her sense of fashion! Personally, I believe that her fashion sense isn't worth all the hype, but it is great to see that she is adventurous with colour. There was this picture going around called the United Colours of Lupita demonstrating that she wears a range of colours which contrast and compliment her skin tone beautifully. In her spare time, Lupita is also found gracing the pages of Vogue and other fashion magazines either in interviews or wearing Miu Miu's latest collection.
She gets Brownie points!
Everyone seems generally excited to see which direction Lupita's career goes, especially post an Oscar and her performance in 12 years a Slave. Go Lupita!
Photo Credit: Essence Magazine
______________________________________________________________________________________________________
Georgette Monnou was born in Lagos, Nigeria and has lived in various countries since then. She is in the final year of her Law degree in the UK. She updates her two blogs regularly, which are inspired by her passion for Nigeria and life itself.http://theunspokenwords93.blogspot.co.uk/ andhttp://wordsanddesigns.wordpress.com/.