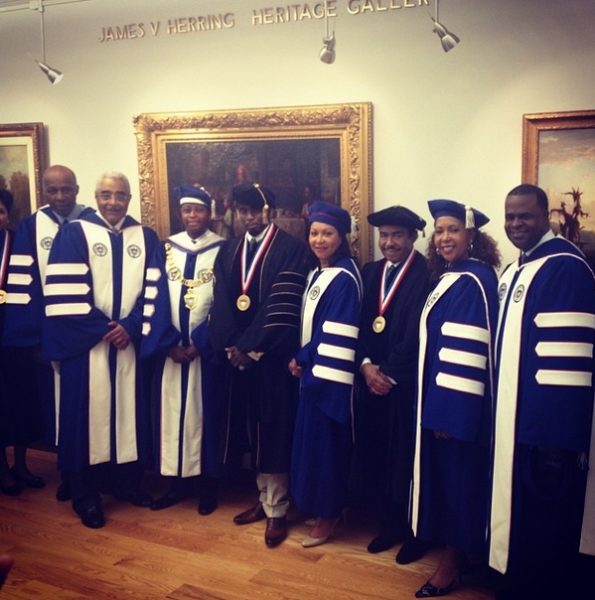 Hello Dr. Sean "Diddy" Combs.
Today Saturday 10th May 2014, the American rapper and business mogul was awarded a honorary doctorate at his former school Howard University in Washington D.C., USA.
Diddy also gave the commencement speech at the graduation. He said "Howard University didn't just save my life, it entered my soul…my heart, my being and my spirit."
Last month, students at the university protested that he was selected to speak having drop out of the institution.