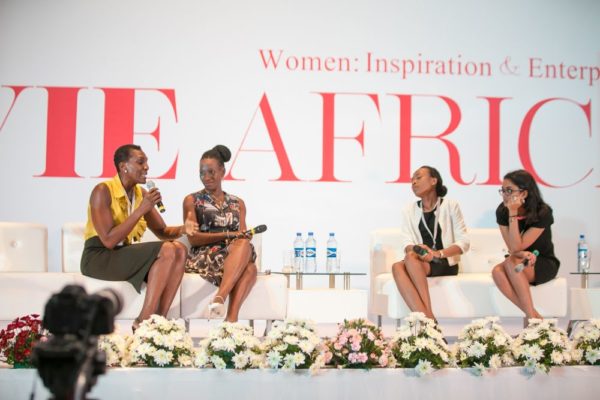 On Saturday 3rd May 2014, a diverse group of remarkable women interested in shaping the future of Africa converged at the Intercontinental Hotel, Victoria Island, Lagos for the 2nd Annual Women, Inspiration and Enterprises (WIE) Network Africa Symposium. The theme of global movement, conference and community for women, WIE 2014, was "Bridging The Gap – The Global Leader".
BN Reader and PR Entrepreneur Amy Ajuonuma shares her experience at the Event! Read and Check out all the photos as well.
"I felt proud to be in the presence of women who had stood the test of time in their various industries, strive for the best and still managed to be excellent wives and mother. I strongly believe that a woman can do it all and have it all, once she puts her mind to it. That's what makes us women. It's in our DNA."
"It was a pleasure to listen and learn from women who had achieved so much. A favorite of mine was the spotlight session with Folorunso Alakija. She spoke about what she had learnt over the years, her struggles, accomplishment and on the importance of hearing the voice of God. Her success story didn't happen overnight, it happened through hard work, persistent and perseverance."
The event was hosted by Dee Poku (Founder, WIE Network) alongside Toyin Saraki (Philanthropist and Founder of Wellbeing Foundation Africa), Folake Folarin Coker (Creative Director, Tiffany Amber), Julie Gichuru (Media Personality)  and Mo Abudu (CEO, EbonyLife TV).
The event had great panels with great speakers discussing topics like "The Global Leader" to "The Retail Ready: Developing African Fashion Labels into Viable Businesses".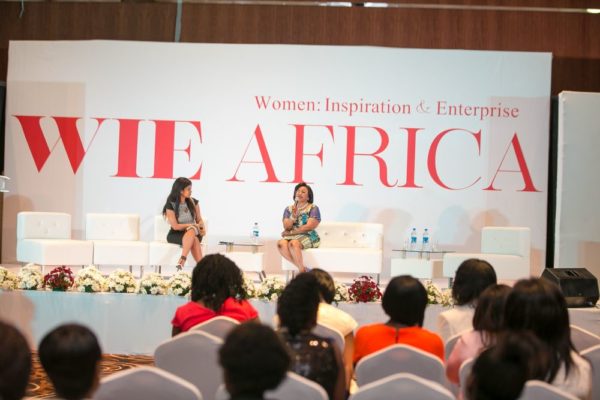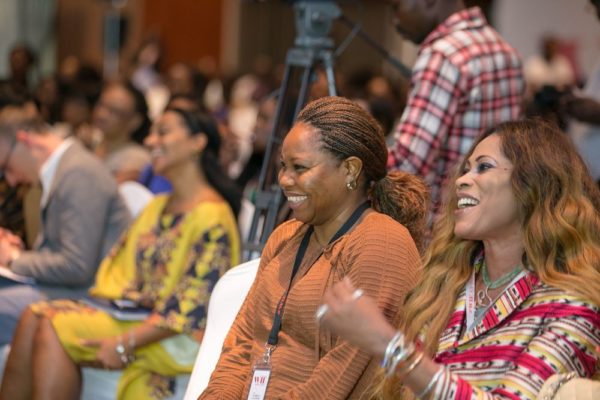 "Another empowering panel was lead by Toyin Saraki of the Wellbeing Foundation Africa on "Investing in Girls". This talked about the importance of educating the girl child and the impact this will have on the world. "Educating the girl child means educating the world. The Girl Effect was also discuss and attendees were ask to show their support and sign the Girl declaration which states that education for girls is a fundamental human right, let their voices be heard so they can live their dreams and much more."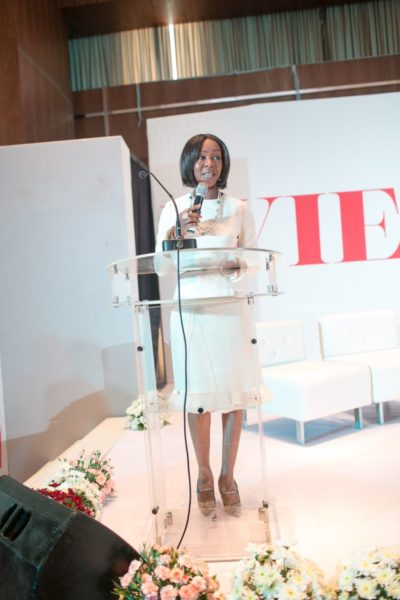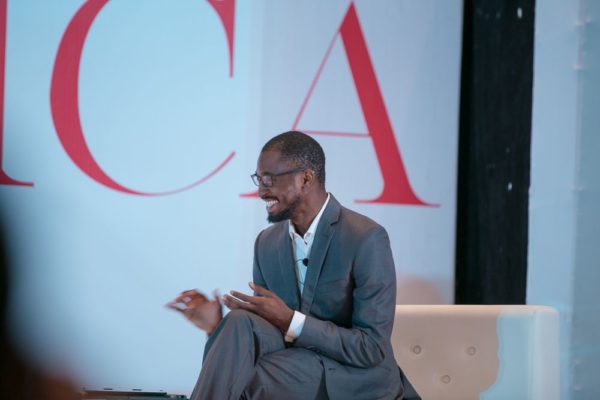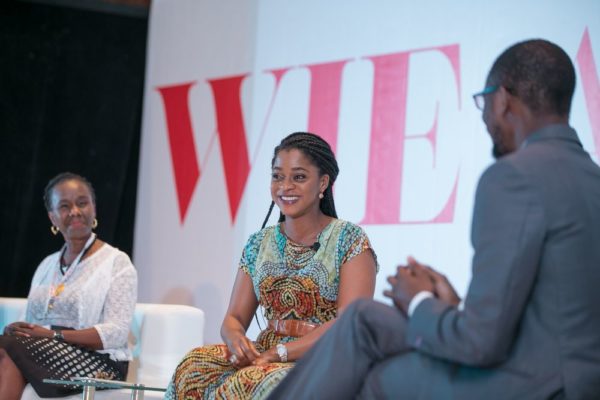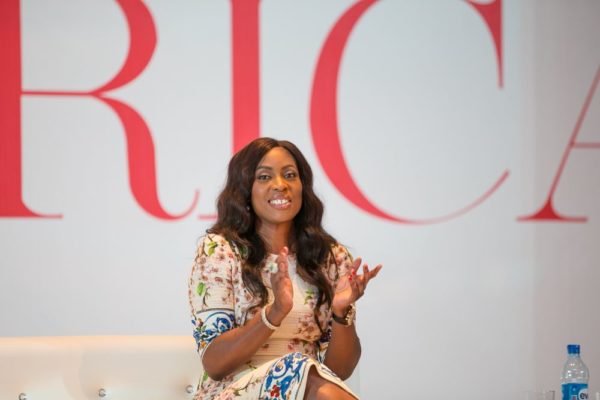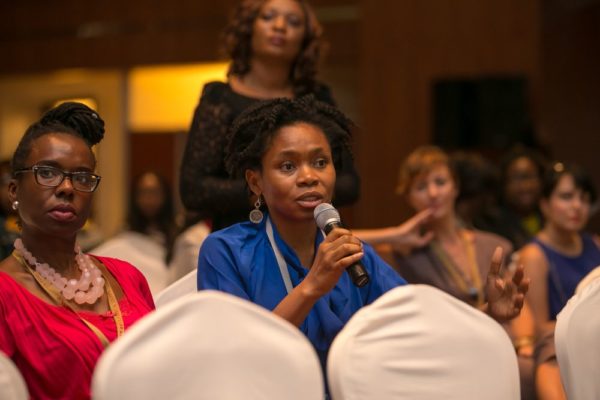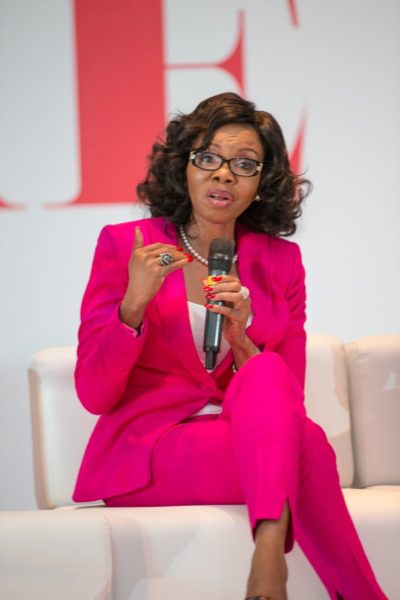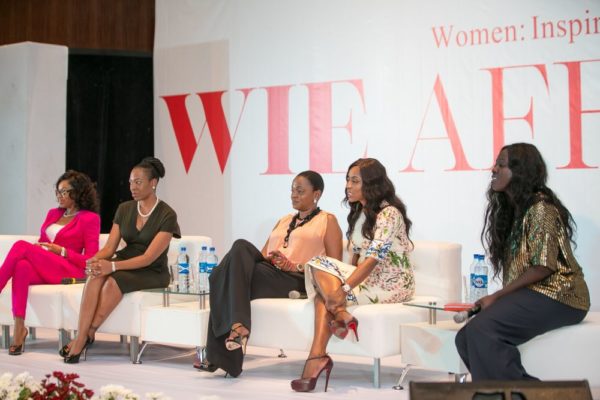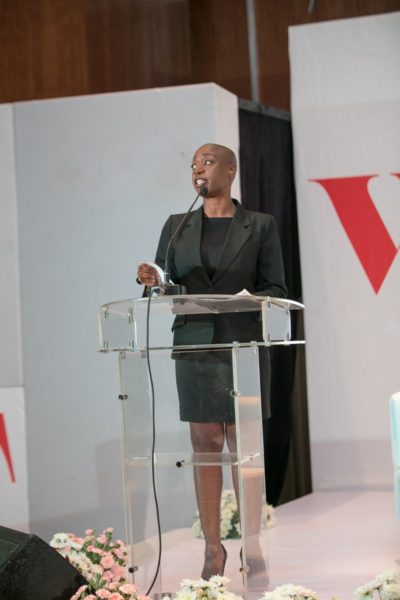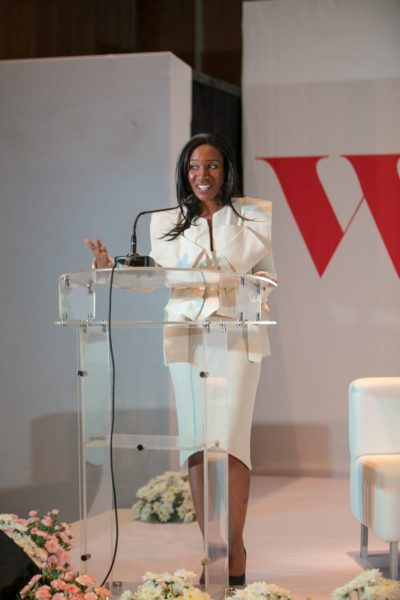 Time to eat!
Amy added, "The WIE symposium is one event that I believe every woman from all works of life should attend and be a part of. I left the event with a great sense of determination and a drive to make my mark on the world. I am still embracing the memorable moments and look forward to working with WIE network next year. Thanks WIE network for your invaluable impact on women. I had such a great experience attend the Women: Inspiration and Enterprise. Be Inspired."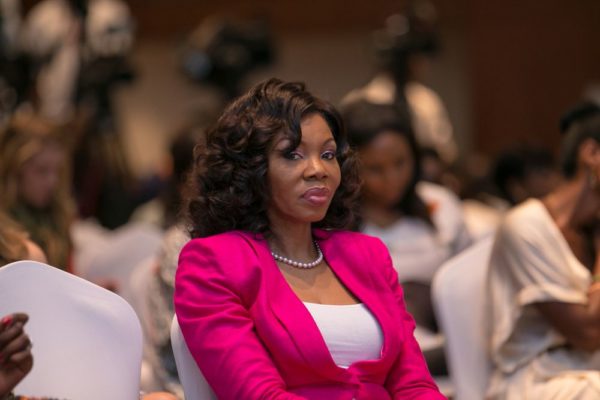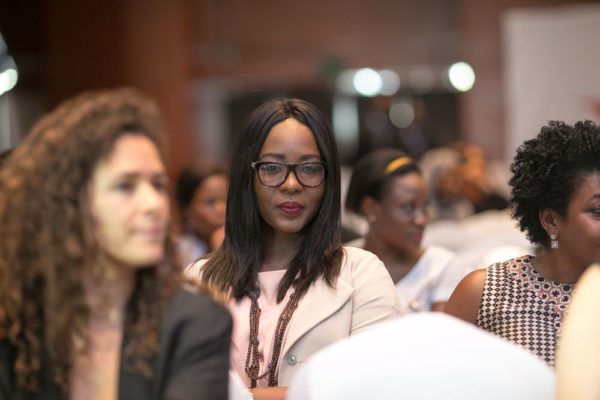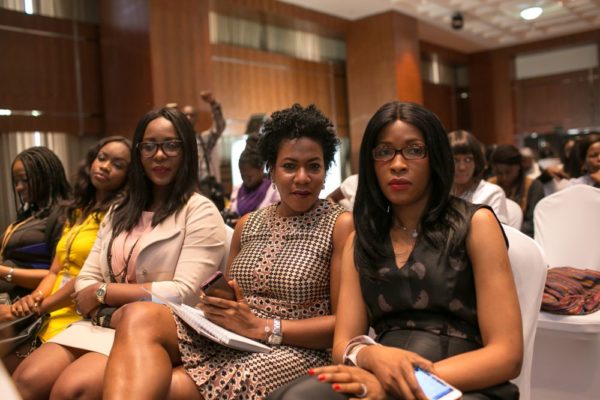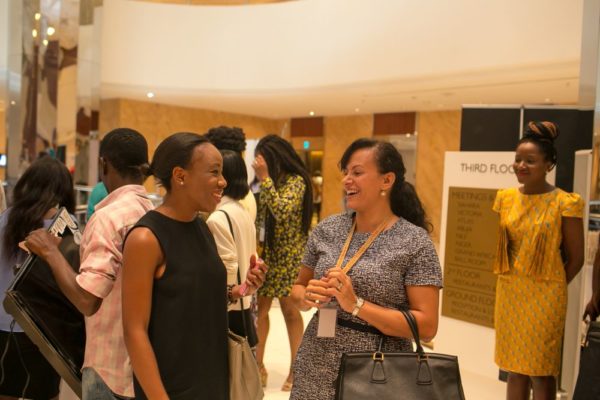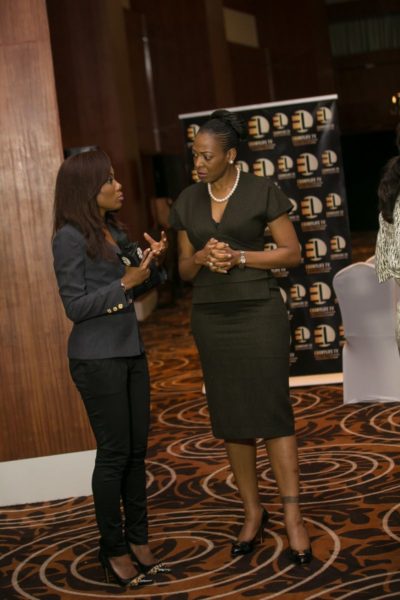 The full day event which ended with an elaborate dinner featured speakers such as Bola Adesola, Biola Alabi, Winihin Ayuli-Jemide, Adeola Azeez, Myma Belo-Osagie, Tai Beauchamp, Juliana Esezobor, Uzodinma Iweala, Kandia Johnson, Moky Makura, Lola Ogunnaike, Betty Irabor, Ruth Osime, Omoyemi Akerele, Reni Folawiyo, Julie Gichuru, Eryca Freemantle, Oluchi Orlandi, Maki Osakwe and more!
Red Carpet Shots
The event security was provided by Spartan Securities.
The event was proudly sponsored by The Girl Effect, Veuve Clicquot, Standard Chartered, Temple Muse, Etisalat, Ventures Africa, Honeywell Flour Mills PLC, Spice TV, Polo Avenue, Connect Nigeria, Rockpools, Winihin Jemide Series and more.
Photo Credit: Atunbi Photography