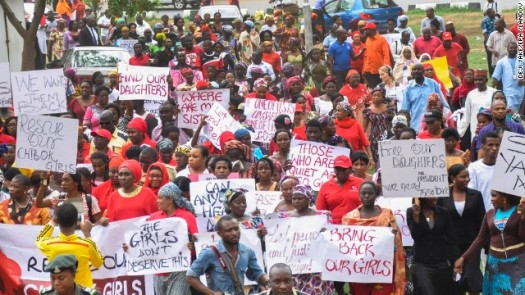 Two groups of protesters campaigning for the release of the Chibok girls fought each other during a protest in Abuja at Unity Fountain on Monday.
The fight reportedly occurred as a result of rivalry between the  #BringBackOurGirls and #ReleaseOurGirlsNow groups, Vanguard, reports.
Princess Maryann Onuoha, Coordinator of Grand Alliance Against Terrorism, which is affiliated to #Bringbackourgirls stated what happened was "a minor disagreement between some women." She also expressed that such incidents were bound to happen whenever there was a large crowd of women at a single place.
Police authorities reportedly had to intervene to prevent the fight from escalating.