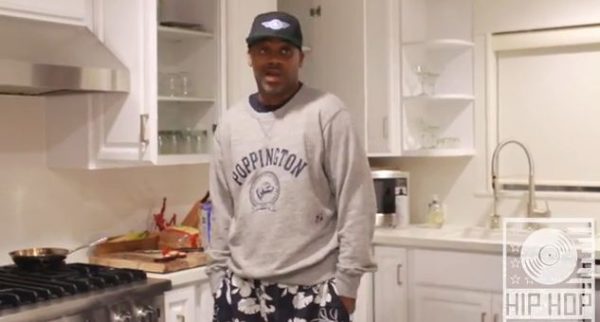 Back in day, Jay Z and Damon Dash were 5 and 6, but a few years later, the relationship between the business partners went sour.
Although the pair have been photographed chatting in public, there have been reports that the two aren't cordial.
After the Jay Z and Solange Knowles elevator fight, his ex wife designer Rachel Roy was rumoured to have caused the fight.
On her show, Wendy Williams stated that there were reports that Jay and Dame used to swap girls and one of them was Dame's former wife. She insinuated that Solange was defending her sister because Jay was getting too close at the Met Gala.
In an interview with Hip Hop Motivation, Dame mocks the fight incident and defends his Rachel.
On the elevator fight video: "I was laughing! That s**t was funny! I wouldn't have handled it like that but I thought that s**t was funny cause Jay is the kinda guy you don't see him move like that that much. And when he does move, if it's not that cool looking, then it's going to be kicks. Also I feel like nobody teases Jay but me for some reason. It's just the first time I've seen people freely expressing themselves. What I'm really happy about is when they were bombing on me about saying I was broke and all that that there wasn't any Instagram cause I'm sure people would have had mad funny jokes. But I would have been getting back at n***as. I like to snap."
On if he thinks was embarrassed: "I think if he cares then he's probably embarrassed. If he doesn't care then he should be enjoying it. Me, I wouldn't care. I know how it feels to be bombed on. That n***a bombed on me for five years straight, I just laughed at it. You saw how I handled it. Being that I went through it, I can be like that, I can say what I'm saying. And Jay likes to play. He snaps. He should be stronger than that. It was funny, it was kicks. If he's worried about that s**t, that's on him. If he still hung out with us, we would have roasted him, because that is how we get down. I don't think his circle is like that, I know who he hangs around, they are probably giggling behind his back, but they not giggling in front of him…and if they are that's dope. I hope they are laughing at him, but if they aren't, he needs to look at his crew. Like, 'Y'all not laughing, that was funny.'"
On rumours of Jay Z and Rachel Roy: "If he was tryna holla at my wife though, that's kinda f***ed up. [laughs] But I don't think he was doing that. That would be bad. That would be dark. That means he really has some resentment but I would hope that that wouldn't be the case."
Watch the video

Photo Credit: Google Images