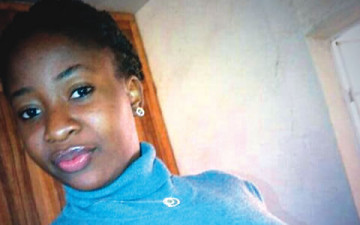 One of the victims of last Tuesday's Jos bombings who passed away, had expressed concern for the safety of  loved ones, just weeks before her death.
Lydia Komolafe, one of the seven University of Jos students killed in the attack, expressed her concern for the rising insecurity in Nigeria via Twitter.
Here are some of the last tweets she posted before the Jos bombings tragically ended her life:
"We don't know if our parents or siblings are safe in the park, church, mosque, market, and schools…"
"Pray for Nigeria, Nigerians can't sleep! We are not even secured in the midst of road blocks! This has got to stop!!"
"They ignored the red flag for terrorism when it started earlier in Jos and Kaduna. Nobody cared. They called it all kind of names. They called it religion, ethnic, political. We suffered in silence."
"They shut us up! Now it's coming closer 'home,' the seat of government and everyone is crying wolf!"
"If only we had curbed it earlier! They left it to our governors to fight it; they brought soldiers who molested us! Nobody cared! I'm not being insensitive; I'm just saying if we had saved the cup of milk from falling, we wouldn't have been worrying about the spill now."
Unfortunately, as Komolafe expressed, the nation's terrorism problem was not curbed in a timely manner. And as a result, thousands of Nigerians have lost their lives.
Our condolences go out to Komolafe's family, as well as all the families and loved ones of those who have lost their lives as a result of the Boko Haram insurgence.
Photo Credit: Punch