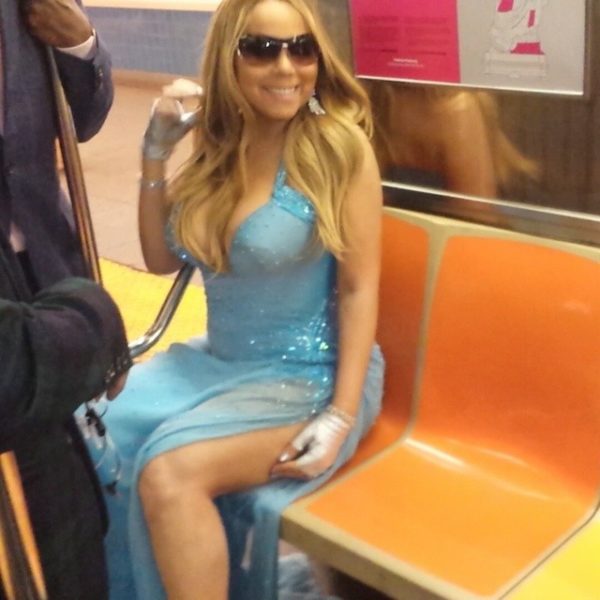 Mimi isn't too big to ride in a train.
R&B diva Mariah Carey was seen and snapped heading home from a swanky event in New York, taking the subway instead of a car, on Thursday night.
Mariah hopped on the train in a glittering blue dress which features a plunging neckline. She posted a series on photos and Vine images on social media.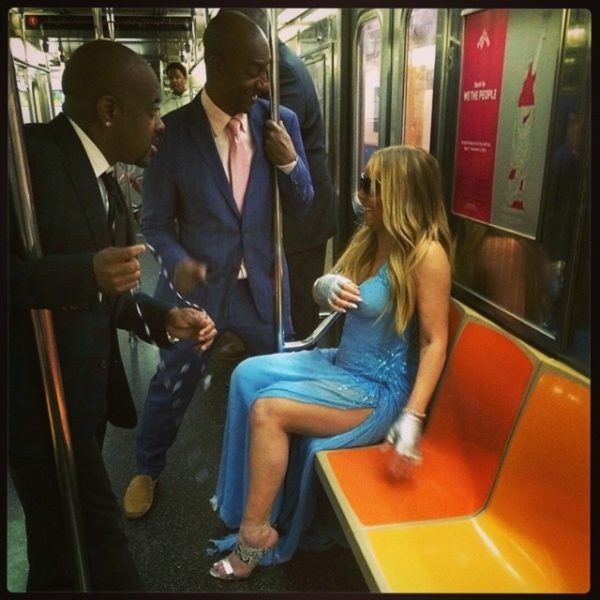 She said "I figured since I'm underdressed, we might as well take the subway".