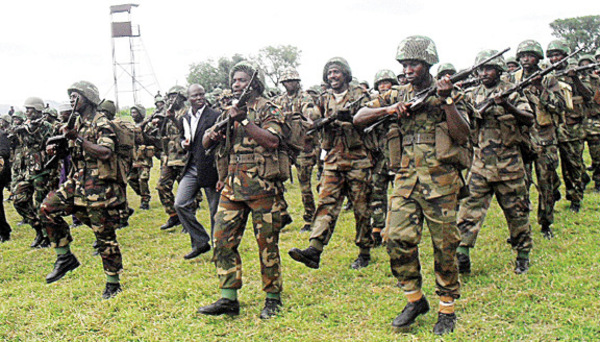 Four different battalions of the Nigerian Army have reportedly been mobilised to search for the missing Borno school girls in Sambisa Forest, one of Boko Haram's bases where it is believed the girls were initially taken.
In addition, police surveillance helicopters, and  fighter jets of the Nigerian Air Force have allegedly also been mobilised and are waiting for the command to begin the joint security operations for rescue efforts of the girls.
Battalions "have been positioned in the North, South, East and West of the Sambisa forest so that when the troops move in from all the angles, there will be no escape route for the terrorists," Vanguard reports.
Photo Credit: www.abusidiqu.com
***
It has been reported that a majority of the girls were taken to Chad and Cameroon, where they have been sold off as wives for N2,000 each to Boko Haram sect members. Shouldn't search efforts take place in these two regions as well?