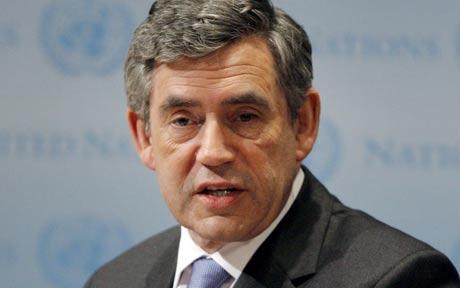 Former UK Prime Minister, Gordon Brown, has reportedly approached the British government to discuss the possibility of providing military assistance to Nigeria to search for the missing Borno school girls.
"We could provide military help to the Nigerians to track down the whereabouts of the girls before they're dispersed throughout Africa— like air support, for example, if that was thought necessary," said Brown.
Brown will be meeting with President Goodluck Jonathan in Abuja next week to discuss this possibility.
Photo Credit: www.telegraph.co.uk