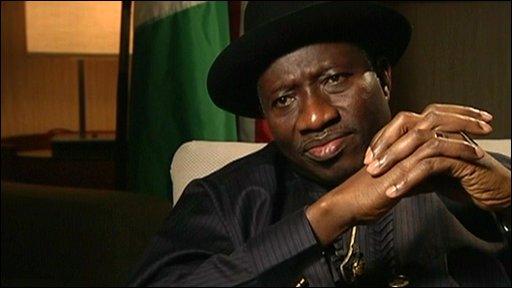 President Goodluck Jonathan will be visiting Borno State today to review the security situation in the region. He is also expected to visit soldiers deployed there.
The president may also visit Chibok, Vanguard reports.
After his visit to Borno, Jonathan will be travelling to France, where he is scheduled to attend a regional security summit alongside government representatives from France, as well as heads of state from Niger, Cameroon, Chad, and Benin Republic.
Representatives from the United States, European Union, and Britain will be present.
Topics of discussion at the summit will include the coordination and intensification of efforts to curtail the terrorist activities of Boko Haram in Nigeria and neighbouring countries.