Hey Tripican fam!
…And Tripican.com is back to bring you all the amazing movies that you can watch in the cinemas closest to you.
With 4 new thrilling and exciting movies lined up for your viewing pleasure, you can hang out with family and friends at the cinemas this weekend. The fab new movies hitting cinemas screens are – the much-awaited Action/Adventure movie Maleficent, Crime/Thriller Tokarev, Action/Sci fi Edge of Tomorrow and Action/ Comedy Vampire Academy. Excited yet?
So for Genesis Deluxe, Ozone and Silverbird Cinemas, visit www.tripican.com for your discounted movie tickets and show times. Enjoy.
Feature Movie: Maleficent
Genre: Action, Adventure, Family
Starring: Angelina Jolie, Elle Fanning, Sharlto Copley, Lesley Manville
Synopsis: A vindictive fairy is driven to curse an infant princess only to realize the child may be the only one who can restore peace.
Tokarev
Genre: Action, Crime, Thriller
Starring: Rachel Nichols, Nicolas Cage, Aubrey Peeples, Peter Stormare
Synopsis: When the Russian mob kidnaps the daughter of a reformed criminal, he rounds up his old crew and seeks his own brand of justice.
Edge of Tomorrow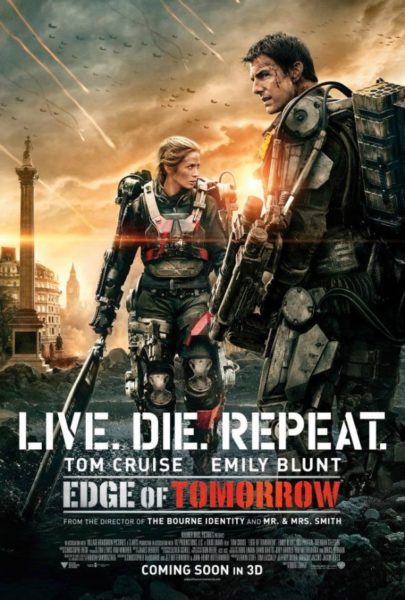 Genre: Action, Sci-Fi
Starring: Tom Cruise, Emily Blunt, Noah Taylor, Lara Pulver
Synopsis:A soldier fighting in a war with aliens finds himself caught in a time loop of his last day in the battle, though he becomes better skilled along the way.
Vampire Academy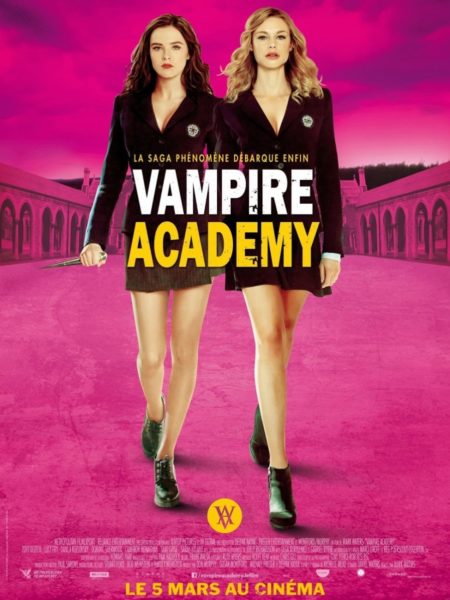 Genre: Action, Comedy, Fantasy
Starring: Zoey Deutch, Lucy Fry, Danila Kozlovsky, Gabriel Byrne
Synopsis: Rose Hathaway is a Dhampir, half human-half vampire, a guardian of the Moroi, peaceful, mortal vampires living discreetly within our world. Her calling is to protect the Moroi from bloodthirsty, immortal Vampires, the Strigoi.
X-Men: Days of Future Past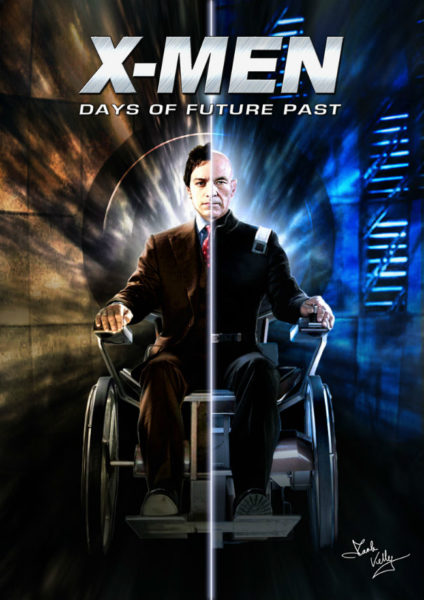 Genre: Action, Adventure, Fantasy
Starring: Jennifer Lawrence, Peter Dinklage, Michael Fassbender, Evan Peters
Synopsis: The X-Men send Wolverine to the past in a desperate effort to change history and prevent an event that results in doom for both humans and mutants.
Legend of Oz: Dorothy's Return
Genre: Animation, Family, Musical
Starring: Dan Aykroyd, James Belushi, Kelsey Grammer, Lea Michele
Synopsis: Dorothy wakes up in post-tornado Kansas, only to be whisked back to Oz to try to save her old friends the Scarecrow, the Lion, the Tin Man and Glinda from a devious new villain, the Jester.
Devil in the Detail
Genre: Action|Drama
Starring: Nse Ikpe-Etim, Adjetey Anang, Ecow Smith-Asante
Synopsis: The movie is centered on a suspicious affair which ruins an almost perfect marriage as husband and wife take a wild goose chase into the world of sex, lies and betrayal, risking everything in one of the craziest love triangles ever.
Godzilla
Genre: Action, Adventure, Sci-Fi
Starring: Elizabeth Olsen, Aaron Taylor-Johnson, Bryan Cranston, Andy Serkis
Synopsis: The world's most famous monster is pitted against malevolent creatures who, bolstered by humanity's scientific arrogance, threaten our very existence.
Reasonable Doubt
Genre: Crime, Thriller
Starring: Dominic Cooper, Samuel L. Jackson, Gloria Reuben, Ryan Robbins
Synopsis: A District Attorney has his life turned upside down when he's involved in a hit and run and another man is arrested for his crime and charged with murder.
The Legend of Herkules
Genre: Action|Adventure
Starring: Kellan Lutz, Gaia Weiss, Scott Adkins, Roxanne McKee
Synopsis: The origin story of the the mythical Greek hero. Betrayed by his stepfather, the King, and exiled and sold into slavery because of a forbidden love, Hercules must use his formidable powers to fight his way back to his rightful kingdom.
Endless Love
Genre: Drama, Romance
Synopsis: The story of a privileged girl and a charismatic boy whose instant desire sparks a love affair made only more reckless by parents trying to keep them apart.
Starring: Alex Pettyfer, Gabriella Wilde, Bruce Greenwood, Joely Richardson
The Amazing Spider Man 2
Genre:  Action, Adventure, Fantasy
Synopsis: Peter Parker runs the gauntlet as the mysterious company Oscorp sends up a slew of super villains against him, impacting on his life.
Starring: Andrew Garfield, Emma Stone, Jamie Foxx, Dane DeHaan
The Other Woman
Genre: Comedy
Synopsis: After realizing she is not her boyfriend's primary lover, a woman teams up with his wife and plots mutual revenge.
Starring: Cameron Diaz, Nikolaj Coster-Waldau, Kate Upton, Leslie Mann
Captain America: The Winter Soldier
Genre: Action, Adventure, Sci-Fi
Synopsis: Steve Rogers struggles to embrace his role in the modern world and battles a new threat from old history: the Soviet agent known as the Winter Soldier.
Starring:  Scarlett Johansson, Chris Evans, Hayley Atwell, Cobie Smulders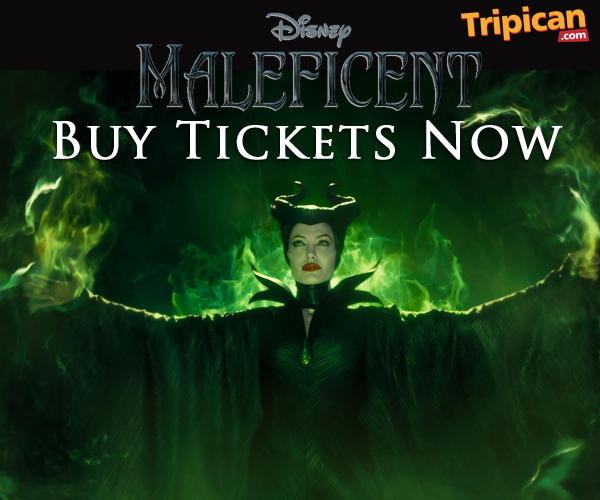 For these and more discounted tickets, visit www.tripican.com.