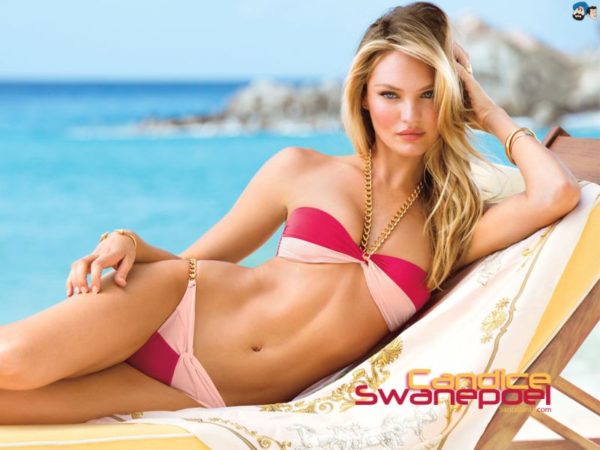 Step to the side Miley, Scarlett, Beyonce and Rihanna, South Africa' s Candice Swanepoel is Maxim's Hottest Woman of the year 2014!
The Victoria Secret model knocked former Hottest Woman Miley Cyrus down the list to hail as No.1. Maxim took to Twitter to announce the models as their No.1 pick on Friay 23rd May 2014 saying…
And now the moment you've been waiting for. The 2014 #MaximHot100 number one is…@AngelCandice! http://t.co/tUYLcSg8uW pic.twitter.com/2ayEklembG

— Maxim (@MaximMag) May 23, 2014
Not denying Candice has been hot on the radar recently on runways, magazine spreads and red catrpets. No wonder she took the crown.
Also on the list are fellow models, Cara Delevingne, Alessandra Ambrosio and Irina Shayk. Speaking on the honor Candice said: "It's a huge honor to be Maxim's No. 1, among so many beautiful and talented women! It's a great feeling."
Check out the others who made the list.
1. Candice Swanepoel
2. Scarlett Johansson
3. Katy Perry
4. Irina Shayk
5. Jennifer Lwrence
6. Zooey Deschanel
7. Alessandro Ambrosio
8. Jessica Alba
9. Mila Kunis
10. Cara Delevingne
11. Rihanna
12. Kate Upton
13. Eva Longoria
14. Olivia Wilde
15. Christina Aguilera
16. Brooklyn Decker
17. Laura Vandervoort
18. Samantha Hoopes
19. Selena Gomez
20. Kaley Cuoco
21. Beyonce
See the rest of the list here: www.Maxim.com.
Photo Credit: Santabanta.com