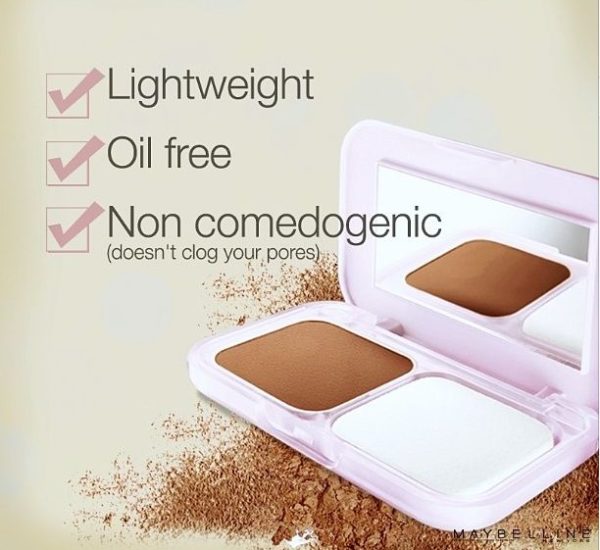 Have you heard? There is an all-new powder from cosmetics brand Maybelline New York. The Clear Smooth All-In-One Powder from the beauty brand which was officially introduced in March 2014, is sweeping the nation and BN Beauty has got your first hand scoop on the powder and all it does.
Clear Smooth All-In-One is available in 6 shades from lightest to darkest- Toffee, Caramel, Nutmeg, Cinnamon, Mocha & Cocoa and claims to Control shine, Conceal flaws, Smothen, Even complexion, Mattify, Brighten and Perfect Tone with pro Vitamin C and SPF25/PA++.
With all these benefits, you're probably wondering if it does all it claims to do. Here is my experience with the product.
***
Light weight, oil free and non-comedogenic (doesn't clog pores). These are the promises from the Maybelline Clear Smooth powder. After having gone through our fair share of products from both big brands and smaller brands, we know that some times brands don't always deliver. But we cannot say that about the Maybelline Clear Smooth powder.
Packaging: It's light pink case was definitely something different. We are used to seeing brands go for black or dark colored cases, but Maybelline has added a soft and feminine touch to theirs. It's slim and quite light; and it can actually even fit in your pocket.
Inside: The case eliminates the issue of figuring out if there is a powder puff underneath the powder layer. Clear Smooth has its puff right beside the powder case in its own compartment.
Use/ Application: At first I decided to try it without a foundation or concealer. It fared well but I realized that some of my spots were still visible (yes, I have spots too); although it gave me a natural oil-free look. After that application, I washed my face and tried it with my regular foundation, as I only use concealers once in a while, and loved the result. It was easy to apply and didn't require much blending in, gave my face a very smooth finish and had me singing "I woke up like this".
With how pleased I was with the results, I found myself using it more and eventually hit pan (the bottom) after about 3 weeks. I wish it had more, maybe a bigger version with more quantity.
***
That's not all!
At a Press Conference held at the L'Oreal head office, the Managing Director of L'Oréal Central West Africa, Idy Enang officially announced to members of the press that the product will be stocked in House of Tara stores. Yay! It retails at a price of N2,000.
You've heard what we have to say, so let's hear your thoughts. Have you tried it? What was your shade and if you haven't, would you be willing to try it.