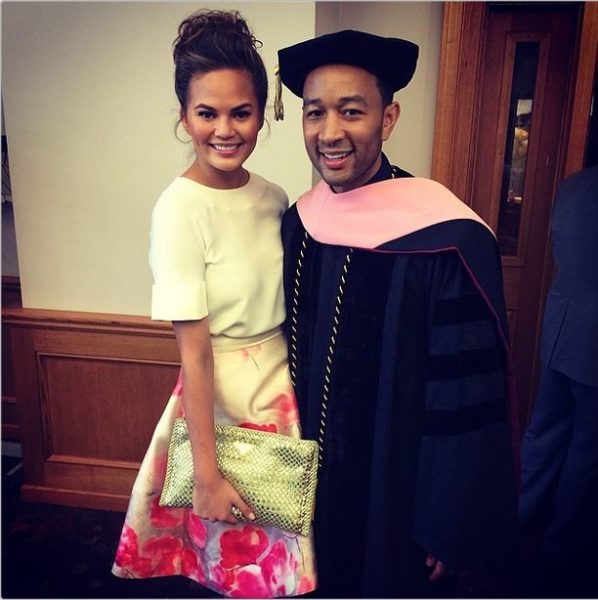 John Legend has the No 1 song in the United States of America right now with his romantic ode "All of Me".
The Grammy winning artiste is a graduate of the Ivy League University of Pennsylvania and this weekend he delivered a commencement address and also received an honorary Doctor of Music degree.
The theme of his speech was built around "Love".
His speech covered love in our personal lives, love in a professional context and also love in the wider global context, he also mentions the #bringbackourgirls movement as well as a young Ghanaian girl Rose who he and his team have sponsored.
Watch!