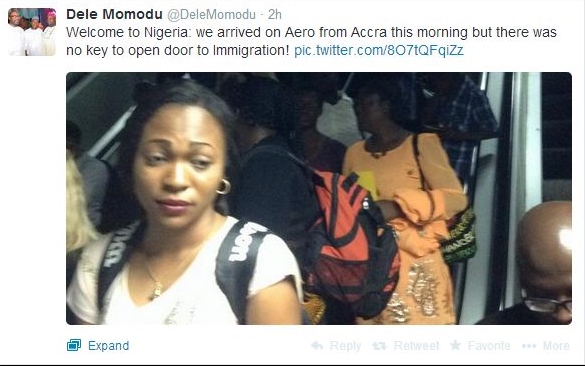 Travellers who just disembarked from flights at Murtala Muhammed International Airport Lagos about an hour ago, were allegedly trapped at the airport for a considerable amount of time, as airport officials couldn't find the keys of the doors that led to the immigration section.
Media mogul, Dele Momodu was one of the trapped passengers. He tweeted and posted pictures on Instagram, detailing the uncomfortable experience: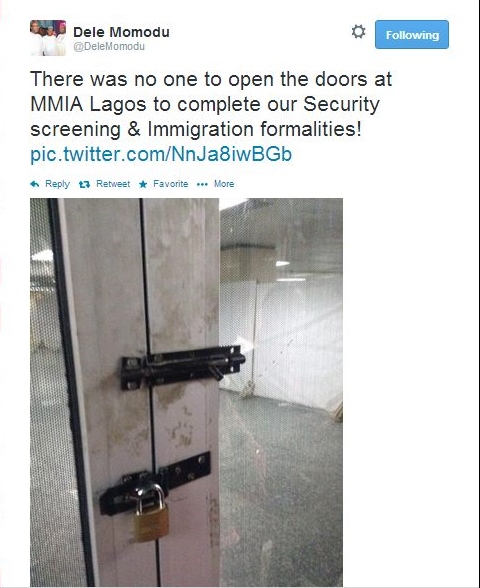 Security men eventually had to force the door open. "The security men had to battle with the padlock for minutes before he eventually won the war against the door!" he said: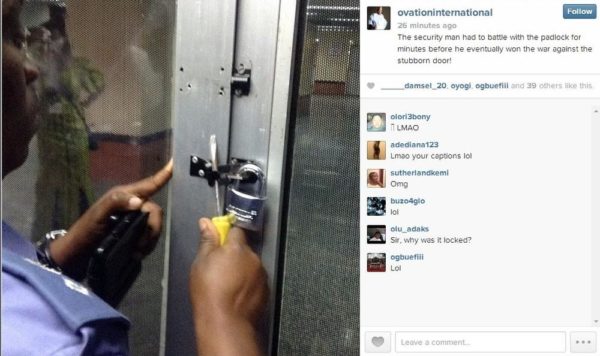 After being trapped and released, the passengers went through another ordeal at baggage claim – the conveyor belt of the luggage carousel got stuck. "We were happy when this conveyor belt finally belched into action and our luggage started rolling out," Momodu said: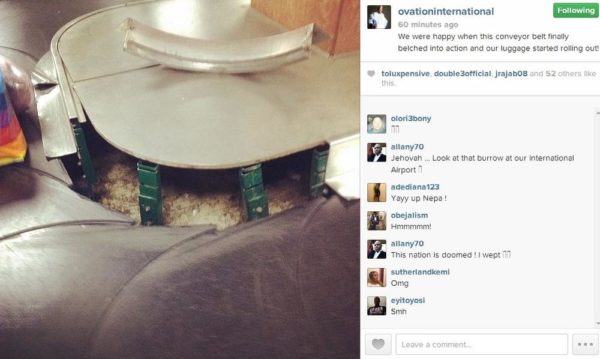 After finally getting their luggage, travellers faced yet another ordeal. The airport had been taken over by soldiers, who prohibited cars from parking around the area. And so travellers reportedly had to trek to their vehicles.
"Those arriving MMIA Lagos had a long walk to freedom, so were those travelling out; nothing could be more tedious," he said:
A soldier threatened to shoot!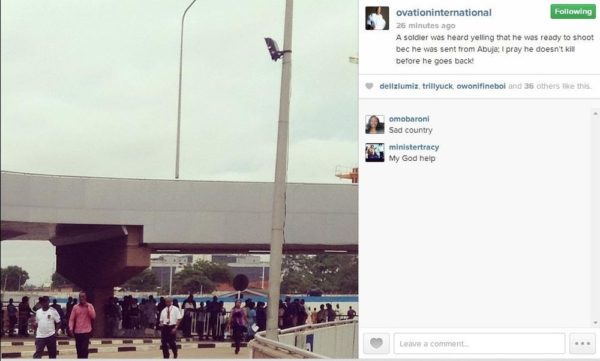 Wow.
Photo Credit: Twitter/Instagram