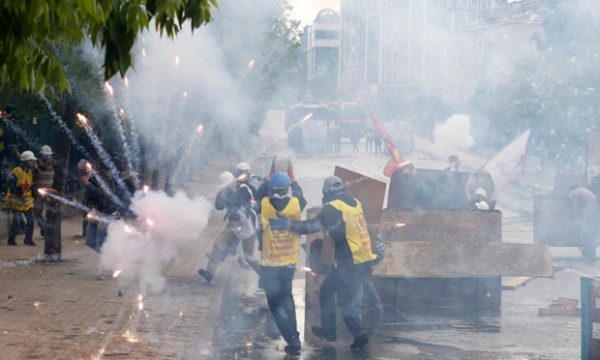 It seems like this year's Worker's Day (Labour Day) is plagued by numerous incidents of police attacking protesters worldwide. First, Nigeria and now, Turkey.
Turkish police released tear gas on thousands of protesters who attempted to disobey a Labour Day ban on demonstrations on Istanbul's Taksim square, Guardian UK reports.
After authorities had given the protesters a final warning to disperse, a multitude of policemen fired tear gas and large jets of water from water cannons.
"Demonstrating on May 1 is a constitutional right everywhere in the world. We're allowed to demonstrate wherever we want without facing so much police and without any provocation from the government," said one of the protesters, Mahmut Tanal.
Photo Credit: Umit Bekta/Reuters