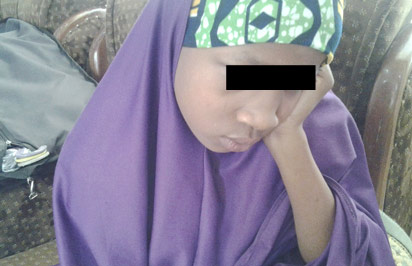 Last month, BN reported the case of 14-year-old Wasila Umaru, a child bride who killed her husband because she did not love him and was forced to marry him. She was then charged with  "culpable homicide" after giving a confession.
Many of our readers expressed outrage at this story, questioning why her age and rationale for committing the crime didn't prevent her from being charged.
Someone may have an answer to this question: Bolaji Owasanoye, Executive Director of Human Development Initiatives, and member, Lagos State Child Rights Implementation Committee. 
Owasanoye explains that under Sharia law, which is applicable in Kano, where the crime was committed, the age of criminal responsibility is set at puberty. Because Umaru was married off when she had already began to undergo puberty at age 14, she is likely to be made criminally responsible for her crime.
"Under the Sharia regime, sanctions and punishments applicable to adults apply to children because no distinction is made for children.

Thus, whatever punishment is reserved by Sharia law for murder will be applied to Wasila and this is likely to be capital punishment unless there is a robust defence with a strategy to appeal the inevitable outcome of sentence to death at the Sharia court.

Wasila was 14years  at the time she committed the crime. Is it not possible to try her under a separate child justice system?

Under the Child Rights Convention domesticated at  the federal level and by 24 states in Nigeria, Wasila would be handled under a separate child justice system that takes account of her age and the circumstances of her forced marriage to a man twice her age.

Unfortunately, Kano, being one of the 12 states of the federation yet to pass the Child Rights Law and operating the Sharia legal system, Wasila has no protection under the child rights regime" he said.
We really do hope someone is able to help change the capital punishment verdict. It would be truly heartbreaking if this sentence is carried out.