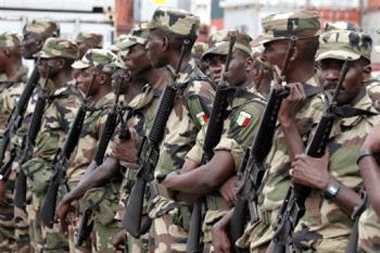 Cameroon is fighting back against Boko Haram.
The terrorists had threatened to attack Fotokol High School in Northern Cameroon. They also threatened to burn down customs/government buildings in the area.
In response to the threats, about 300 soldiers and paramilitary officers were deployed in Fotokol to provide security for residents and allow children to safely attend school. (if you missed this story click here).
Unknown to the insurgents  Fotokol is not the only region with heavy military presence. They attempted to attack Dabanga village, also in Northern Cameroon, but were ambushed by soldiers. 
The country's military killed at least 60 Boko Haram members who crossed over from Nigeria seeking refuge, Vanguard reports.