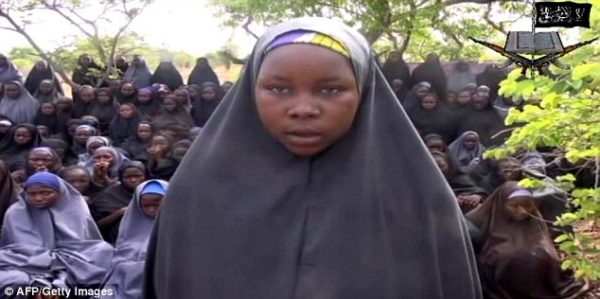 Boko Haram has reportedly released a new video in which the abducted Chibok girls spoke about their ordeal in the hands of the insurgents and pleaded with President Goodluck Jonathan to secure their release. According to reports, the president has seen the video. 
The video is yet to be released publicly, however; it was viewed by London-based publication, Daily Mail yesterday. 
In the video, the girls are reportedly dressed in their school uniforms.  Speaking in Hausa, eight of them speak to the camera, pleading to be released.
An 18-year-old girl weeps saying, "My family will be so worried."
Another says "I never expected to suffer like this in my life." Also, one of the girls complained of not getting enough food.
The new footage also displays the kidnapped girls praying after their conversion to Islam.
Boko Haram leader, Abubakar Shekau, allegedly released the video to provide proof that the girls are still alive in order to encourage the President to comply with the  insurgents' demands.
Photo Credit: AFP/Getty Images