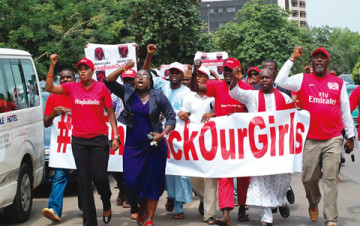 Some members of the Abuja #BringBackOurGirls protest group have asked a court to order Abuja Commissioner of Police, Joseph Mbu, to pay them N200 million in damages for violating their rights due to the ban he imposed on their rallies.
Shortly after the group filed the lawsuit, Inspector General of Police, Mohammed Abubakar, overruled the ban.
Femi Falana, popular civil rights activist, filed the suit on behalf of the group, Punch reports.
It is unclear whether the group will still pursue the lawsuit now that the ban on the protests has been lifted.