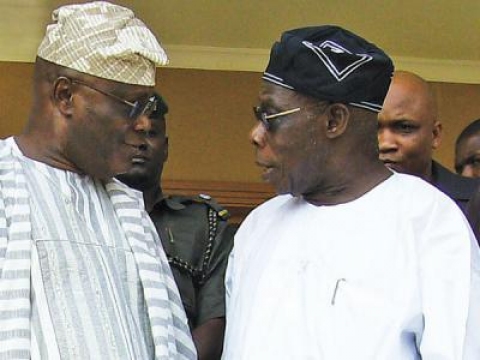 Former Vice President of Nigeria Atiku Abubakar says he harbours "no hatred or enmity" against the ex President Olusegun Obasanjo.
According to Punch, a statement by the Atiku Media Office on Tuesday quoted him saying this today in Abuja where he granted audience to leaders of the Northern Youth Leaders Forum, a group on a mission to heal the rift between the two.
"I don't harbour any grudge against my former boss. Yes, we had disagreements (when we were) in office. These were mere disagreements. I harbour no hatred or enmity against him or anybody. I never had anything against him and I will never have." he said.
Atiku also added that "Politics is not war"