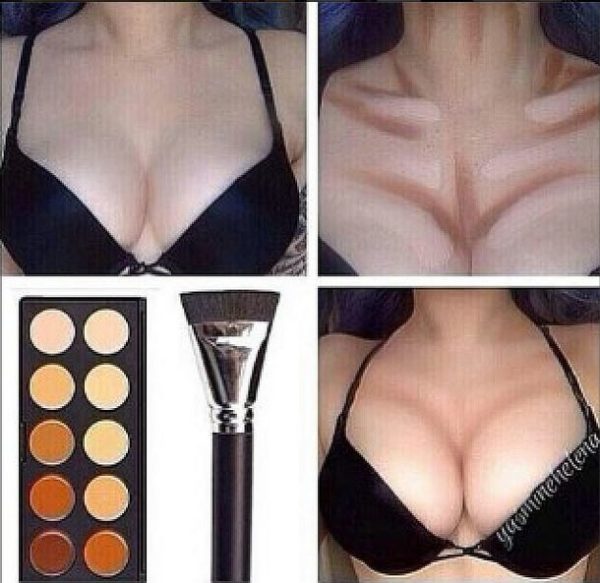 Should men now walk around with makeup removers?
The art of highlighting and contouring has gone..well..a little overboard. With women and men still debating the makeup technique and it's overuse, highlighting and contouring is now being used for the breasts.
Like with most beauty techniques, this started from the runway and slowly made its way to the dressing tables of the average woman. Now, a growing crop of women are using this technique on a daily basis, including it in their daily makeup routine to give the impression of a fuller and larger cleavage.
There are a lot of beauty trends that spark the debates on beauty like the Natural Vs. Weave, Makeup Vs. Makeup Free and of course using photoshop to enhance photos.
We just have to ask what you think? Is this trend digging up issues women have with confidence and self acceptance? Should this be tagged as 'false advertising'? Is highlighting & contouring getting out of hand?
Share your thoughts!
Photo Credit: @mymakeupng