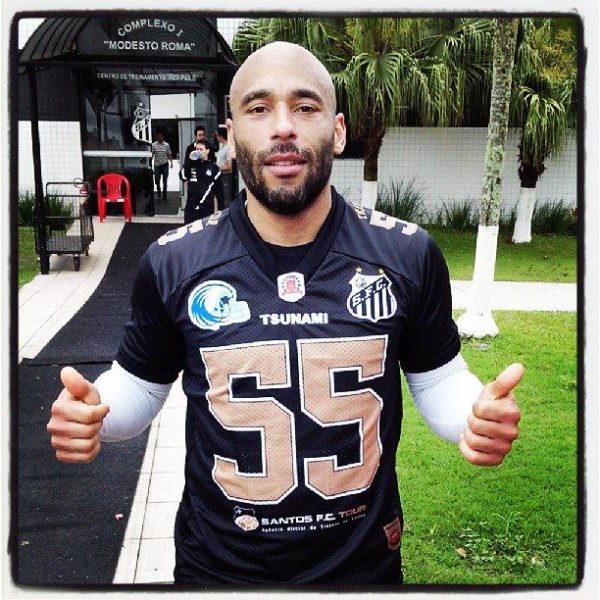 The son of Brazilian football legend, Pele, has been sentenced to 33 years in jail for laundering money acquired from drug trafficking.
Pele's son, Edhino who is 43-years-old, is a retired footballer who was a goalkeeper for Pele's old club, Santos, in the 90s.
Edhino was arrested before in 2005 and has served a sentence for drug trafficking and his affiliation with a notorious drug dealer in the city of Santos.
He has confessed to being a drug addict, however; he is denying the trafficking allegations, BBC reports.
Photo Credit: www.semprepeixe.com