Friday = Tripican presents Movies This Week! 🙂
It's World Cup Season, and we are very excited to let you know that you can watch the Brazil 2014 World Cup live at the Genesis Deluxe cinema, The Palms, Lekki.
Check out Tripican.com for information on the games showing at the FIFA World Cup.

With 4 new thrilling and exciting movies lined up for your viewing pleasure, you can hang out with family and friends at the cinemas this weekend. The fab new movies hitting cinemas screens are – the Drama/Romance movie – The Fault in Our Star; Action/Adventure/Animation – How To Train Your Dragon 2, Comedy/Horror – A Haunted House 2 and Drama/Scifi/Thriller – Under The Skin. Yeah, we are excited too!
Here are other movies showing this week for Genesis Deluxe, Ozone and Silverbird Cinemas. Check out www.tripican.com for movie information and show times. Enjoy!
Feature Movie: The Fault in Our Stars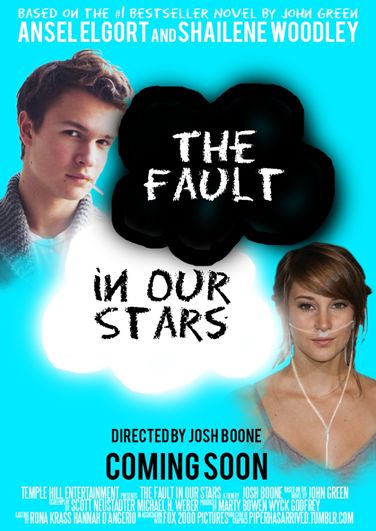 Genre: Drama, Romance
Starring: Shailene Woodley, Ansel Elgort, Nat Wolff, Laura Dern
Synopsis: Hazel and Gus are two teenagers who share an acerbic wit, a disdain for the conventional, and a love that sweeps them on a journey. Their relationship is all the more miraculous given that Hazel's other constant companion is an oxygen tank, Gus jokes about his prosthetic leg, and they met and fell in love at a cancer support group.
Genre: Action, Adventure, Animation
Starring: Kit Harington, Kristen Wiig, Gerard Butler, Jonah Hill
Synopsis: It's been five years since Hiccup and Toothless successfully united dragons and vikings on the island of Berk. While Astrid, Snotlout and the rest of the gang are challenging each other to…
Genre: Comedy, Horror
Starring: Marlon Wayans, Jaime Pressly, Essence Atkins, Gabriel Iglesias
Synopsis: Having exorcised the demons of his ex, Malcolm is starting fresh with his new girlfriend and her two children. After moving into their dream home, however, Malcolm is once again plagued by bizarre paranormal events.
Genre: Drama, Sci-Fi, Thriller
Starring: Scarlett Johansson, Jeremy McWilliams, Lynsey Taylor Mackay, Dougie McConnell
Synopsis: An alien seductress preys upon the population of Scotland.
Blended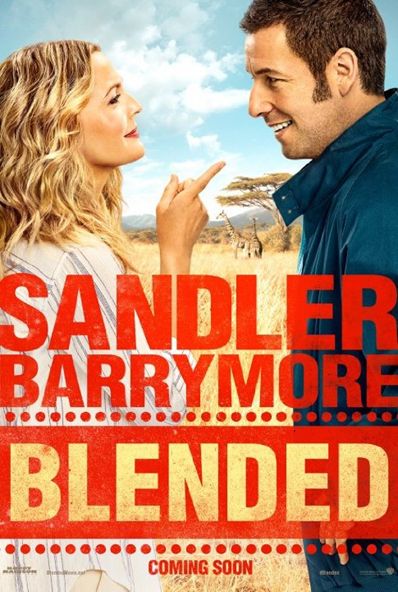 Genre: Comedy
Starring: Adam Sandler, Drew Barrymore, Kevin Nealon, Terry Crews
Synopsis: After a bad blind date, a man and woman find themselves stuck together at a resort for families, where their attraction grows as their respective kids benefit from the burgeoning relationship.
Genre: Drama|Music
Starring: Majid Michel, Tina Mba, Wale Adebayo, Beverly Naya. Music superstars 2Face Idibia and Omawumi
Synopsis: Make A Move is tagged healing through art and follows the story of Ivie's character. It is a story of self belief, doubt and a fight against an unfavoruable environment.The film also stars Majid Michel, Tina Mba, Wale Adebayo, Beverly Naya. Music superstars 2Face Idibia and Omawumi as well as Denrele Edun also feature in the movie. It was directed by Niyi Akinmolayan.
Genre: Action|Adventure |Fantasy
Starring: Jennifer Lawrence, Peter Dinklage, Michael Fassbender, Evan Peters
Synopsis: The X-Men send Wolverine to the past in a desperate effort to change history and prevent an event that results in doom for both humans and mutants.
Maleficent
Genre: Action, Adventure, Family
Starring: Angelina Jolie, Elle Fanning, Sharlto Copley, Lesley Manville
Synopsis: A vindictive fairy is driven to curse an infant princess only to realize the child may be the only one who can restore peace.
Tokarev
Genre: Action, Crime, Thriller
Starring: Rachel Nichols, Nicolas Cage, Aubrey Peeples, Peter Stormare
Synopsis: When the Russian mob kidnaps the daughter of a reformed criminal, he rounds up his old crew and seeks his own brand of justice.
Edge of Tomorrow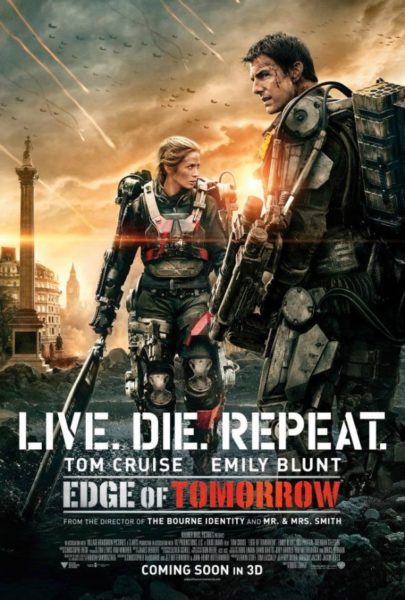 Genre: Action, Sci-Fi
Starring: Tom Cruise, Emily Blunt, Noah Taylor, Lara Pulver
Synopsis:A soldier fighting in a war with aliens finds himself caught in a time loop of his last day in the battle, though he becomes better skilled along the way.
Vampire Academy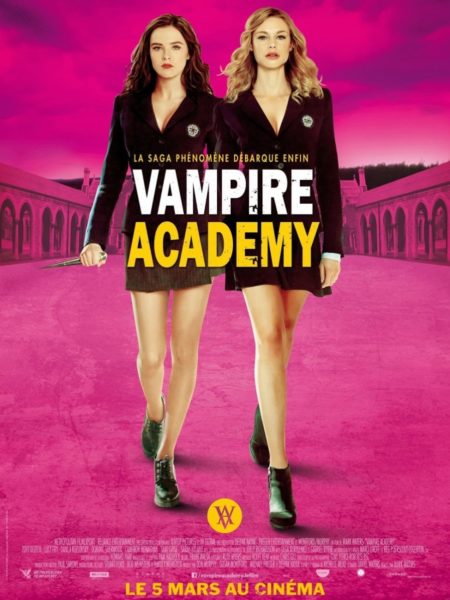 Genre: Action, Comedy, Fantasy
Starring: Zoey Deutch, Lucy Fry, Danila Kozlovsky, Gabriel Byrne
Synopsis: Rose Hathaway is a Dhampir, half human-half vampire, a guardian of the Moroi, peaceful, mortal vampires living discreetly within our world. Her calling is to protect the Moroi from bloodthirsty, immortal Vampires, the Strigoi.
Legend of Oz: Dorothy's Return
Genre: Animation, Family, Musical
Starring: Dan Aykroyd, James Belushi, Kelsey Grammer, Lea Michele
Synopsis: Dorothy wakes up in post-tornado Kansas, only to be whisked back to Oz to try to save her old friends the Scarecrow, the Lion, the Tin Man and Glinda from a devious new villain, the Jester.
Godzilla
Genre: Action, Adventure, Sci-Fi
Starring: Elizabeth Olsen, Aaron Taylor-Johnson, Bryan Cranston, Andy Serkis
Synopsis: The world's most famous monster is pitted against malevolent creatures who, bolstered by humanity's scientific arrogance, threaten our very existence.
The Legend of Herkules
Genre: Action|Adventure
Starring: Kellan Lutz, Gaia Weiss, Scott Adkins, Roxanne McKee
Synopsis: The origin story of the the mythical Greek hero. Betrayed by his stepfather, the King, and exiled and sold into slavery because of a forbidden love, Hercules must use his formidable powers to fight his way back to his rightful kingdom.
The Amazing Spider Man 2
Genre:  Action, Adventure, Fantasy
Synopsis: Peter Parker runs the gauntlet as the mysterious company Oscorp sends up a slew of super villains against him, impacting on his life.
Starring: Andrew Garfield, Emma Stone, Jamie Foxx, Dane DeHaan
The Other Woman
Genre: Comedy
Synopsis: After realizing she is not her boyfriend's primary lover, a woman teams up with his wife and plots mutual revenge.
Starring: Cameron Diaz, Nikolaj Coster-Waldau, Kate Upton, Leslie Mann
Captain America: The Winter Soldier
Genre: Action, Adventure, Sci-Fi
Synopsis: Steve Rogers struggles to embrace his role in the modern world and battles a new threat from old history: the Soviet agent known as the Winter Soldier.
Starring:  Scarlett Johansson, Chris Evans, Hayley Atwell, Cobie Smulders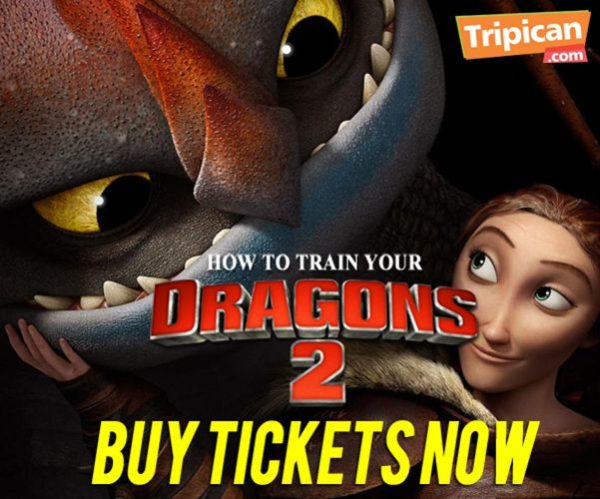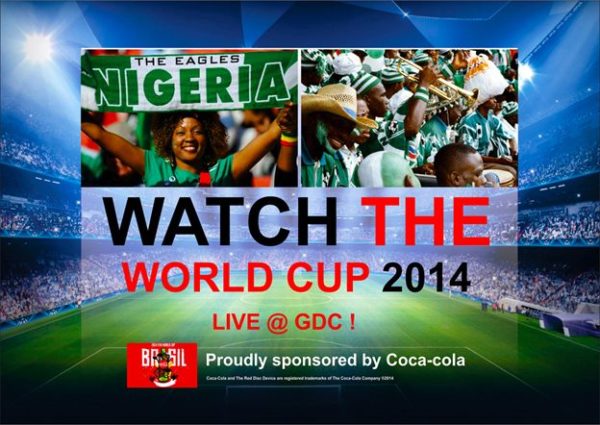 For this and more, visit www.tripican.com