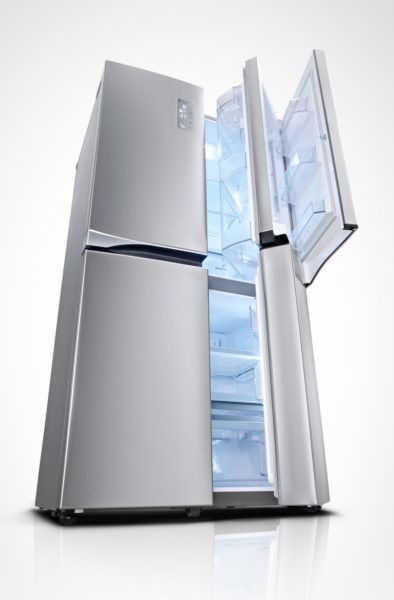 The quiet energy saving performance of LG's impressive fridges has been verified by germany's well regarded scientific and technical association
Ever since the global recession struck in 2009, the cost of living has skyrocketed. Accordingly, the average modern family spends a lot more time thinking about how to reduce utility bills and their day-to-day spending.
An audit of energy usage in the home is always a great place to start, especially given the soaring price of electricity. Household appliances account for approximately 35% of all power consumed (in the home) – a fact which is leading many to consider purchasing new, energy efficient refrigerators, washing machines and air conditioners.
LG Electronics (LG) has announced that its refrigerators featuring the Inverter Linear Compressor have been recognized for their energy saving capabilities and quiet performance. The company's refrigerators achieved excellent results in tests carried out by the Association for Electrical, Electronic and Information Technologies (VDE), one of Europe's largest and most respected scientific and technical associations. Employing industry-first technology, the Inverter Linear Compressor enables LG's fridges to work efficiently, effectively and silently.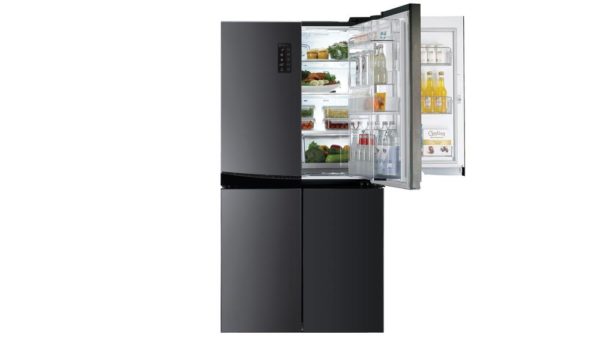 Hyunwoo Jung, General Manager, Home Appliances Division, LG Electronics West Africa operations said "We are extremely proud to have the exceptional qualities of our Inverter Linear Compressor fridges confirmed by an organization as prestigious as VDE". "Since 2001, our Linear Compressor models have been delivering convenience, quiet and energy savings to consumers worldwide. LG will continue to work hard to develop the next generation of outstanding home appliances."
In tests carried out by VDE, LG refrigerators incorporating the Inverter Linear Compressor proved to be approximately 50 percent more energy efficient than those equipped with conventional reciprocal compressors. Helping to lower monthly household electricity bills, this significant reduction in energy consumption also affirms LG's strong commitment to sustainability. VDE also noted that LG'S refrigerators with Inverter Linear Compressors are approximately 25 percent quieter compared to those fitted with reciprocal compressors, it produces a sound level similar to that of a hushed study room, thanks to its unique linear movement.
Just like high electricity bills, a noisy home can also be a significant source of stress. As most people are now aware, constant exposure to low frequency noise can have a negative impact on the health; causing anxiety, irritation and affecting sleep and concentration. The humming, whirring and clicking generated by conventional home appliances make it hard to truly relax and unwind. Operating 24 hours, 7 days a week, the refrigerator is typically one of the chief disturbers-of-the-peace, not to mention a major user of electricity. With all of this in mind, consumer-focused company LG Electronics (LG) set about designing a refrigerator technology that's as quiet as it is energy efficient.
On the whole, appliances that use less energy are very attractive to the growing number of consumers concerned with their impact on the environment
LG has been the lead in terms of energy saving, with the introduction of another type of compressor known as Inverter Compressor. This type of Compressor provides cool temperature inside the refrigerator based on the cooling requirement of the refrigerator; it is optimal for top freezers as they guarantee energy savings of up to 36% when compared with non-inverter compressors. Regarding noise level, it comes with 37.8Db less noise; it can be adjusted to each level of temperature so that noise can be controlled effectively – quiet as in the study room. LG proudly guaranteed its 10-Year durability for LG Inverter Compressor.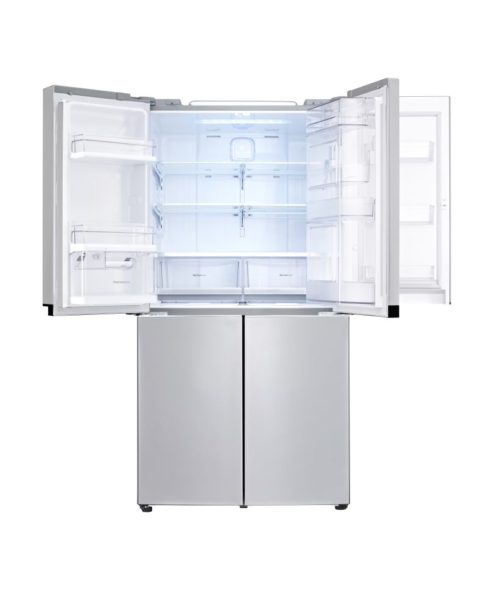 Thanks to the unique design of the Inverter Linear Compressor, consumers can enjoy the benefits of less noise and lower electricity usage. Employing a piston drive, instead of a conventional reciprocal drive, LG's superior compressor generates less internal friction and offers more precise cooling control. Fewer friction points mean welcome reductions in energy consumption and sound levels. The highly reliable LG Inverter Linear Compressor comes with a 10-year warranty.
Watch…

______________________________________________________________________
Advertorial – Sponsored Content