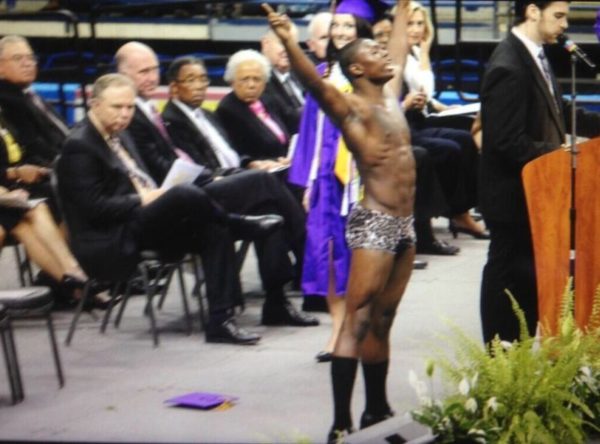 Kids these days aren't loyal.
Quinton Murphy, a North Carolina teen, was denied his diploma after a bold move during his graduation ceremony at Jack Britt High School.
And by bold, we mean he stripped down to his briefs on stage before accepting the diploma.
According to Huffington Post, as he walked offstage, still in his leopard skin undies, police officers escorted him to another area.
Cumberland County School Superintendent, Dr. Frank Till, said "Our schools have worked so hard. It used to be that the audience would be disruptive at graduation. We've worked hard to get the audiences to respect our students. This young man chose not to show respect for his colleagues."
Quinton was not arrested, but was denied his diploma and has been barred from the school's property and events like football games.
He will however still be considered as a graduate on his transcript but did not get the piece of paper.Watch