If you have posted pictures on Facebook or Instagram, your followers get to like and comment on them. This gives some joy.
Now imagine you were paid $0.03 each time someone likes your picture. Some souls would be minting cash.


This simple bedroom selfie by Nigeria's ace goalkeeper Vincent Enyeama attracted 2,819 likes.
We know Vinny may not need the money but he would have netted $84 for just posting a photo. His other posts have the same high number of likes. This means that with ten photos of similar likes, Vinny would have $840.
Vinny can donate the funds to a charity. And if you were Vinny, the money could help fund that vacation or a new bag or that pair of shoes you have been saving for.
Now you are thinking – "but Instagram and Facebook don't pay for pictures".
Yes they don't but Mobilizr does.
Mobilizr is a new photo app that allows you to post photos on Facebook and Instagram and get paid for every like or comment. With Mobilizr you can build a team of followers and participate in campaigns or challenge your friends to a contest.
You also earn $0.01 each time any of your team members gets a like. There are always cash rewards for these activities.
Mobilizr takes photo sharing/blogging from what used to be just leisure and makes it an income earner. The user is free to use his money earned as he/she chooses.
The Ellen DeGeneres group selfie at the 2014 Oscars was retweeted over 3 million times.
At $0.03 a retweet, she would have earned in excess of $100,000. She could bless so many charities with the proceeds if she wishes.
And the question that comes to mind is "Where does this money come from?


In the Ellen DeGeneres selfie, there was a Samsung S5 mobile in the picture with the logo clearly shown. For the over million likes, Samsung had over a million views of their new phone.
Companies would pay for that kind of publicity. It's such companies that go to Mobilizr to run campaigns.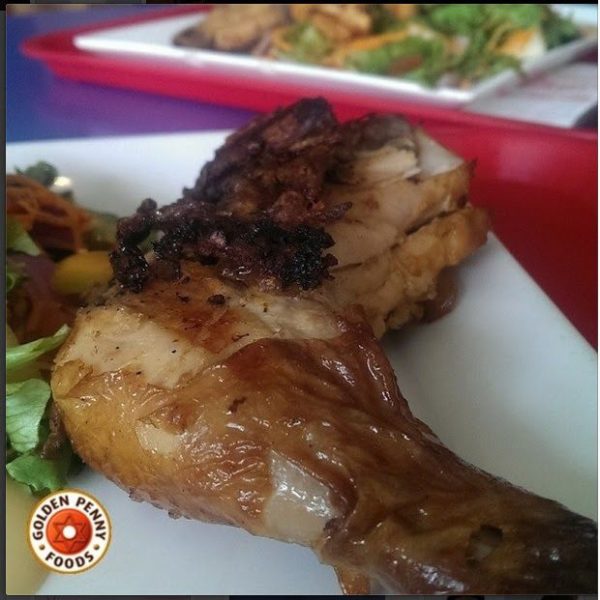 You the user participate in these campaigns and you are asked to post pictures related to the campaign using the Mobilizr app available in the Google Play Store or iTunes App Store.
You will then receive the stipulated amount for each like or retweet.
If Adidas runs a campaign asking people to take a selfie with you in a Nigerian Jersey. You take the photos, post them via Mobilizr to Facebook, Twitter and Instagram, rake up likes, each photo has Adidas logo on it. They get the publicity and you get coins.
So how do you start making money? Click here to visit mobilizr.net and sign up.
Link your Twitter, Facebook and Instagram accounts to it and start making money. Currently Mobilizr in partnership with Co-Creation Hub and Samsung is running a #MobilizeYourTeam Challenge.
The user with the most followers in 10days gets to win $3000. You can register here – bit.ly/mobilizelagos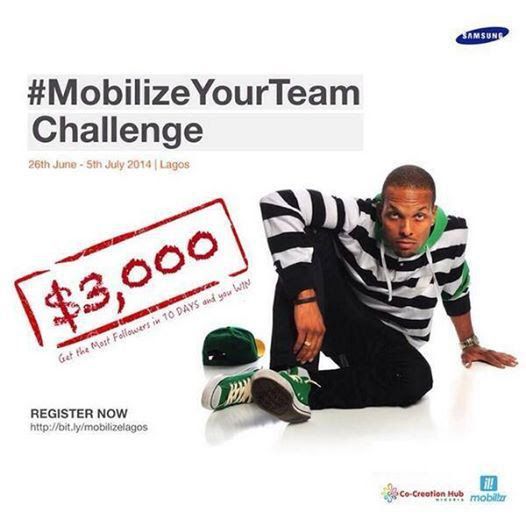 Anyone can run a campaign. An image is worth a thousand words. These photo campaigns go farther than hashtags.
"If you spend so much time on social media, why not make money from it."
This story first appeared at http://wp.me/p4LrTv-3

__________________________________________________________________________________
Advertorial – Sponsored Content
Photo Credit: Adekunle Gold | Twitter | Golden Penny | Instagram