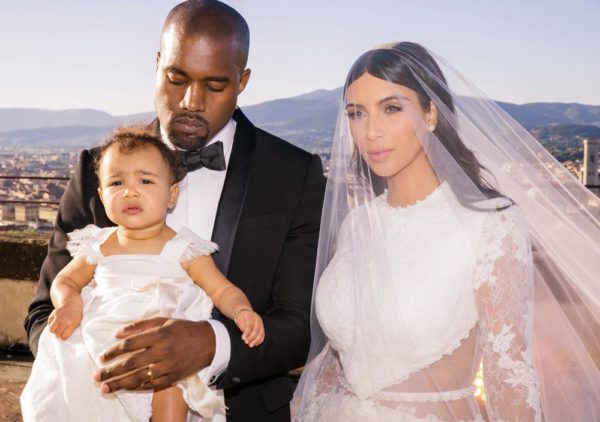 E! Entertainment gives Kim Kardashian and Kanye West fans, some juicy new pics.
The entertainment network has released new photos from the power couple's wedding in Florence, Italy.
All eyes are on their daughter North West who steals the spotlight from the couple in a white dress and a serious look like her father, as she adorably faces the cameras for a snap.
There are also photos of Kanye prepping for the big day with the minister as well as him talking with his wife's family after they are joined together.