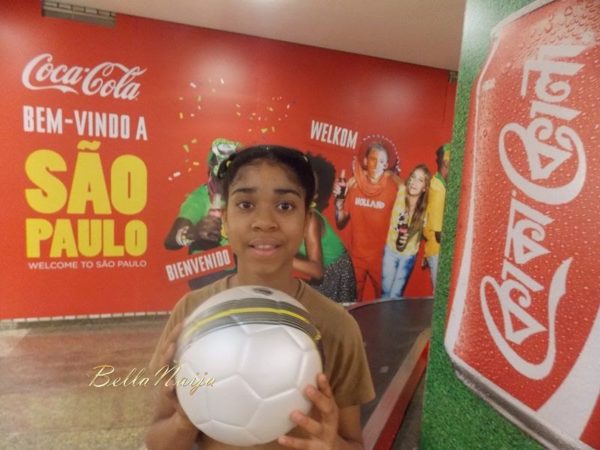 11 year old Zuriel Oduwole has arrived Brazil as part of a multi-country project highlighting the contributions an educated girl such as Zuriel, can make to their local, regional, and global economy.
The young documentary filmmaker's global influence has been busy over the last few weeks.
She was at the successful convening of a First Lady's colloquy on education in West Africa, was featured on BBC and was part of Gucci Foundation's Women and Girl Education (Chime for Change) platform in New York.
Zuriel's trip was sponsored by Ethiopian Airlines. She arrived in Sao Paulo Brazil, the venue for the 2014 FIFA World Cup opening game, and will visit other cities including Rio de Janeiro and Curitiba, on a special mission.
Her media crew is present to film her every move.
Other countries lined up as part of this new project include Ethiopia, Rwanda, Nigeria, South Africa, Ghana and India.
You can see Zuriel's projects and schedules on dreamupspeakupstandup.com