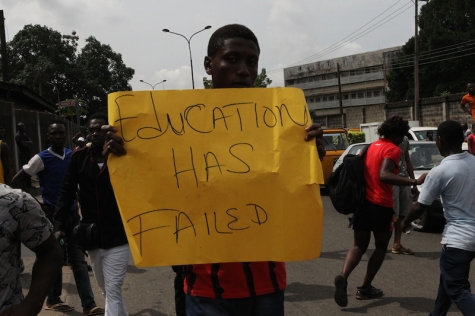 According to a statement released by the representative of the National Security and Defence Council Information Centre Andriy Lysenko, 9 Nigerian students have reportedly been kidnapped in the city of Luhask, Ukraine.
The statement read that the students are being held in a seized building of the SBU (Security Service of Ukraine).
In the report, it is also being stated that relatives of the kidnapped students have been making efforts to address a press conference at the Nigerian Embassy in Ukraine.
Lysenko added that negations have been underway to the free the nine students who are believed to be taken captive by separatists in the eastern city of Luhansk.
Yesterday, Lysenko told media representatives at a news conference that key individuals with experience are conducting negotiations and are in contact with the terrorists. He says the country hopes the talks would end "successfully in the near future",
The separatists seeking greater autonomy have been waging a bloody battle in eastern Ukraine against the government.
Voice of America was first to report the story.